Maui, with its pristine beaches and tropical allure, has always been a coveted real estate destination. However, the September market report paints a picture of a real estate market grappling with multiple challenges.
The housing situation in Maui, already strained, has been further stressed by the aftermath of the Lahaina fires. This natural disaster, combined with escalating mortgage interest rates, has added layers of complexity to the housing market. Additionally, a noticeable decline in the number of visitors to the island has had its ripple effects on the real estate sector. The inherent seasonality of the market, with September and October traditionally being slower months, has further amplified these pressures.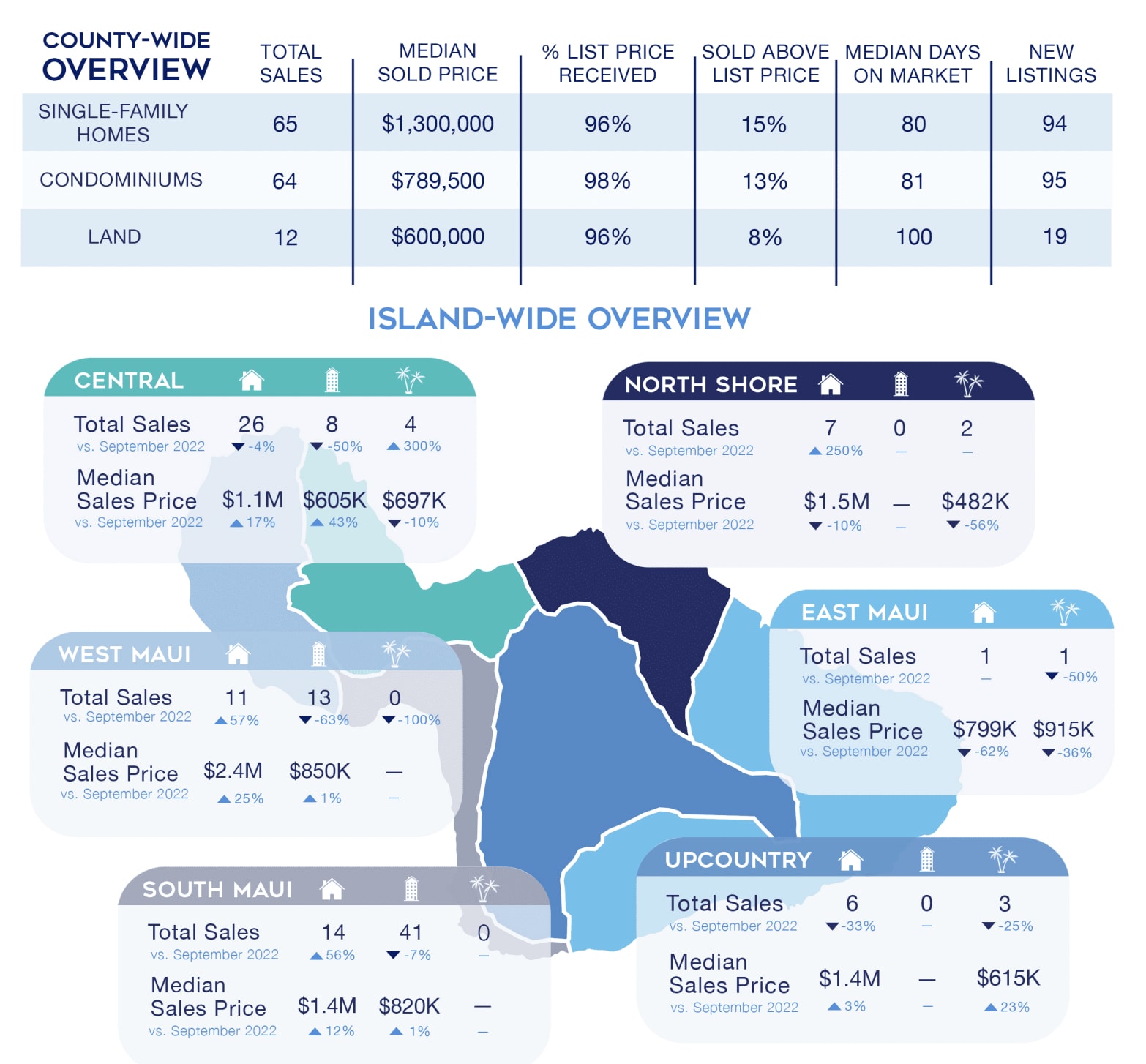 View the full report here.
A standout observation from the September report is the soaring median sales price for Maui single-family homes, which touched a record high of $1.3 million. This surge was consistent across most primary market areas, with Pukalani and Nahiku being the notable exceptions. The market dynamics, with a mere 94 new listings in September, clearly tilt in favor of sellers.
Conversely, the condo market presents a contrasting scenario. Demand for condos has been on a downward trajectory, with both sales volumes and median prices receding from their March highs. The elongated days on the market, coupled with a dampened demand for vacation rentals and the aforementioned rise in mortgage rates, indicate short-term headwinds for the condo segment.
For those contemplating a real estate move in Maui, whether buying or selling, the current scenario underscores the importance of expert guidance. It's crucial to collaborate with a real estate agent well-versed in the intricacies of Maui's neighborhoods and condominiums. Give us a call and we can help you make the right decision.