Maui is the second-largest island in the Hawaiian archipelago and one of the most sought-after holiday destinations in the world. And it's no wonder that it attracts so many people since it has the perfect climate, beautiful beaches, crystal waters, and a laid-back lifestyle. The only problem is that you no longer want to leave this paradise once you arrive. Well, you don't have to. You can always buy a home here. It can be your primary residence or just a vacation home, either way; you won't regret it. There are so many ways to enjoy Maui and its sparkling blue waters that you'll never get bored. For example, one of the most popular activities is snorkeling. So, get your diving mask, and let's see which the top snorkeling spots in Maui are.
Honolua Bay
Before we begin, it's good to know that all of these areas are considered top snorkeling spots in Maui. We'll analyze them from the north to the south so that they are easier to locate. Thus, starting from the most northern part of the island, your first stop should be Honolua Bay. This place is best known as a surfing destination during winter because of the big waves. However, the water is calmer during summertime, so you can snorkel to see the colorful fish and beautiful coral reefs.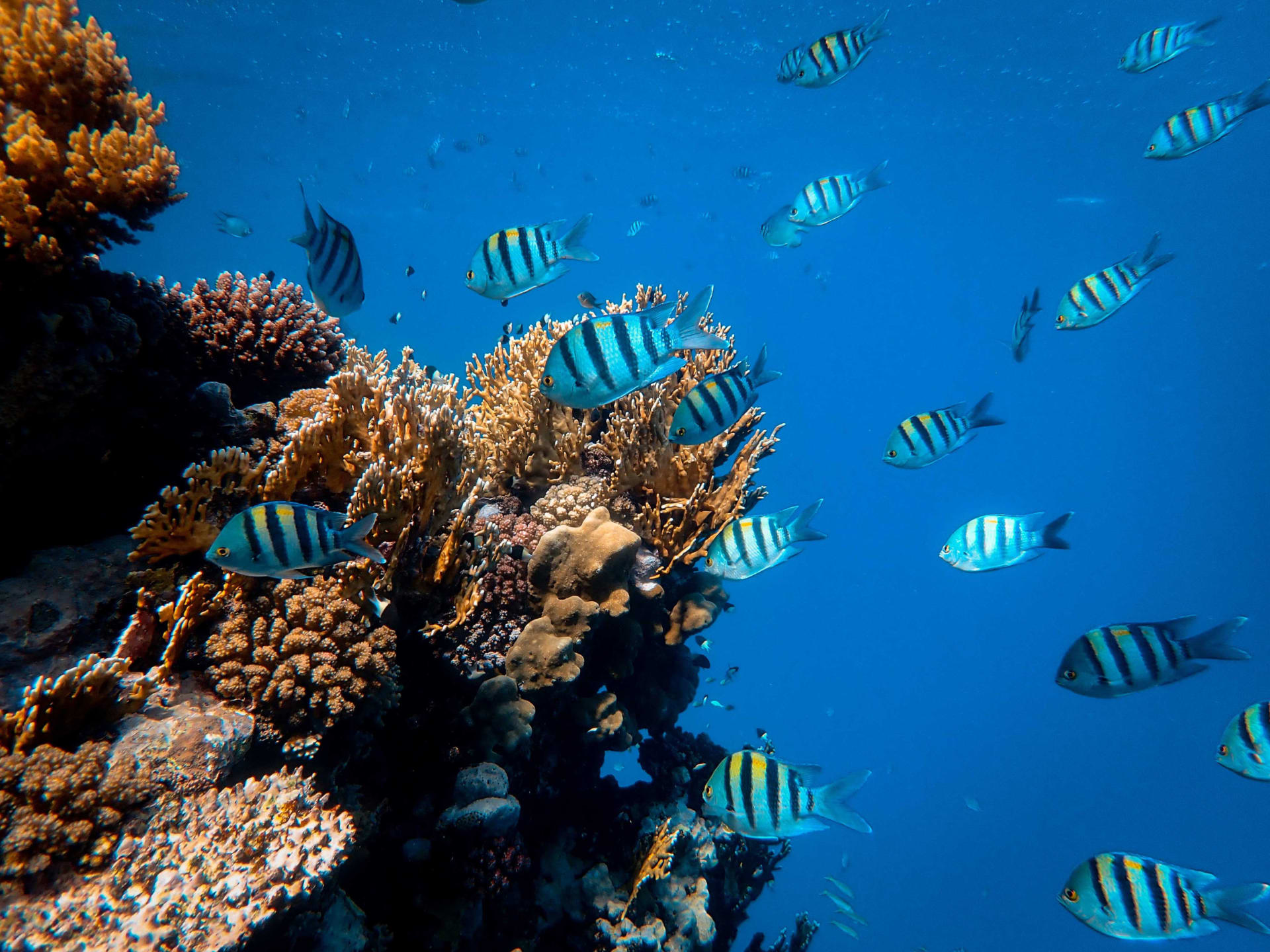 Black Rock
The name of this place says it all. Here, you will find a large black outcropping that stands out from the ocean. And the best part is that the black color of the rock, combined with the clear waters, provides the perfect contrast for snorkeling. And if you come to this spot, you should stick around until after sunset. The reason for this is the torch lighting ceremony. Every night, the locals light torches along the coastline up to Black Rock, and once they reach the end destination, the lighters jump into the ocean.
Olowalu
Olowalu is also known as "Coral Gardens," so it's no wonder that it's considered one of the top snorkeling spots in Maui. This place is great because it offers both shallow and deep waters. Therefore, both beginners and advanced snorkelers can enjoy themselves here. Here, you'll find hundreds of years old large coral heads, a manta ray cleaning station, and abundant tropical marine life.
Ahini-Kinau
Ahini-Kinau is a Natural Area Reserve, which means that fishing and boating are forbidden. This is one of the best places to snorkel due to the lava rock and coral coastline and the fantastic underwater world. Here, you can see surgeonfish, butterfish, triggerfish, needlefish, etc. Plus, if you're lucky, you might even get a glimpse of some monk seals and sea turtles.
Molokini Islet
Molokini Islet is located around two miles off the coast of Maui, and you can only reach it by boat. However, the boat trip offers extraordinary scenery of this crescent-shaped volcanic crater, so it's worth it. Due to the abundance of ocean life, this place was declared a Marine Life Conservation District. Therefore, you shouldn't skip snorkeling in this spot.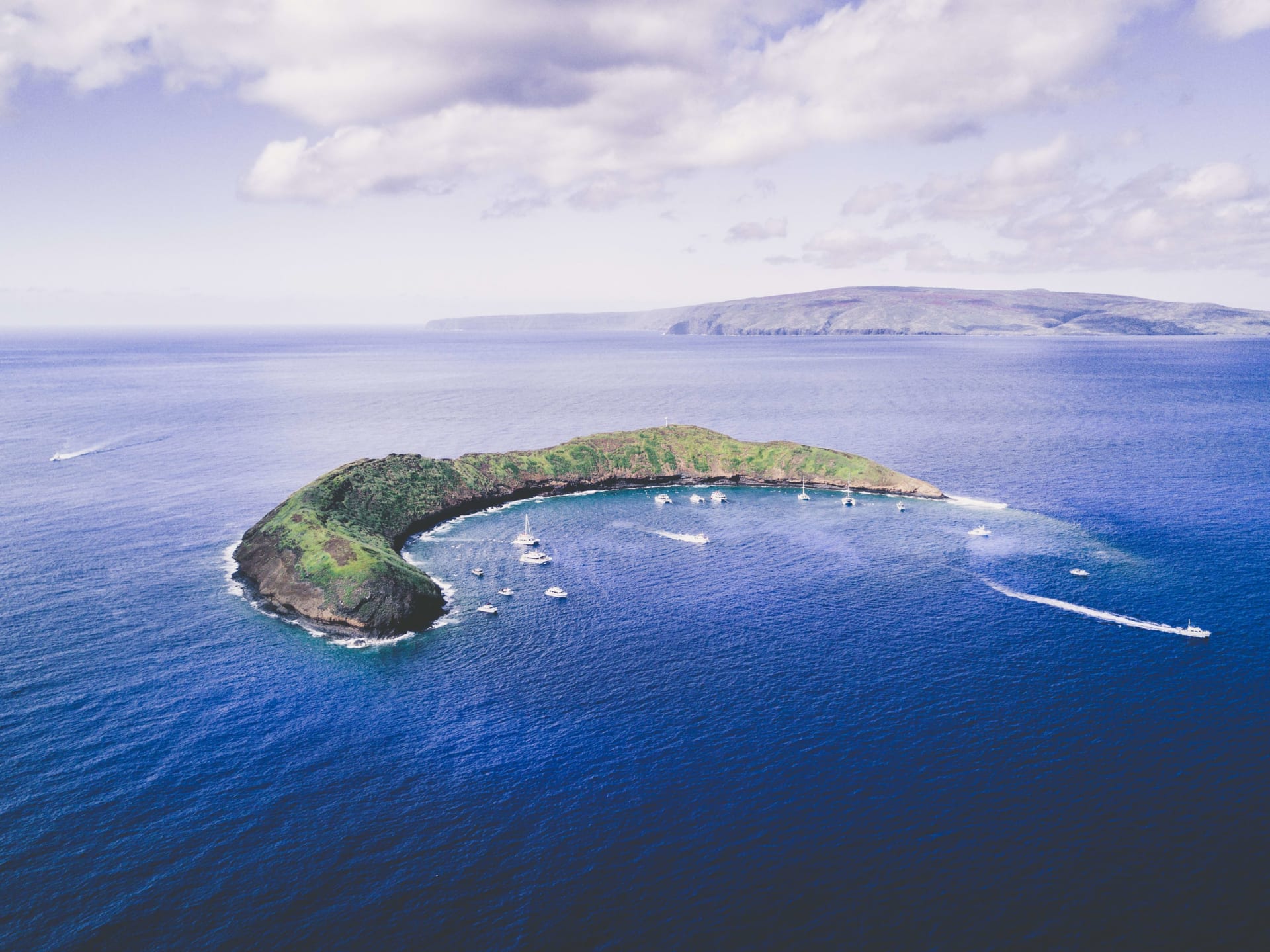 Maluaka Beach
If you go to Maui, you'll likely hear about Turtle Town. This nickname refers to Maluaka and the surrounding area because of the green sea turtles frequenting this location. So, if you're hoping to see one, this is a great place to try. But even if you miss them, you can still have a fantastic snorkeling experience. Just go and explore the large underwater sea arches to see the abundance of colorful fish.
La Perouse Bay
La Perouse Bay is located in the southern part of the coast, and it has an incredible volcanic landscape that you shouldn't miss. Apart from all the fish that you'll see while exploring the large coral heads, you might get the chance to see some spinner dolphins. But if you do, make sure you don't disturb them in their natural habitat.
A piece of advice
While snorkeling is a fun activity, you still have to ensure that you have the proper gear. Plus, if you're a beginner, you shouldn't venture into deep waters right away. It can be very dangerous. And even if you're more experienced, you should never snorkel alone. So, take someone with you. It will make the whole experience safer and more fun.
Are you ready to buy a home in Maui?
As you've seen, the underwater world of Maui makes for some great snorkeling spots. But there's a lot more to Maui than just snorkeling. So, the first thing you should do is plan an extended vacation here. This will allow you to explore everything this tropical paradise has to offer. And don't forget to start on time with the packing, because long vacations entail lots of planning and luggage.
Once you return from your unforgettable vacation, you'll surely want to go back. So, you can either relocate to Maui or buy a vacation home here. If you decide to do this, you must find a reliable real estate agent who can help you find the perfect home. You'll avoid constantly traveling back and forth, and you'll only have to go and view the top real estate picks.
And remember that another important aspect when buying a property is finding the right neighborhood for you. And once again, your real estate agent can help with that. It's essential to hear from someone who knows the area well and has inside information that you can't find on the internet. Of course, you also have to go in person to get the real feel of the neighborhood and the community.
Final thoughts
Maui is indeed a tropical paradise. People from all around the globe dream of vacationing and living here. So, if you're thinking of buying a primary residence or a vacation home here, don't give it another thought and just do it. As you've seen, you have several top snorkeling spots in Maui to choose from, but that's not all. You can enjoy a laid-back lifestyle, surrounded by incredible scenery and wonderful people.