Closed in and Need Help?
I and my team are ready to help anyone who needs help in our community, picking up groceries, prescriptions, dinner, whatever you need, let me know, and one of us is glad to help you.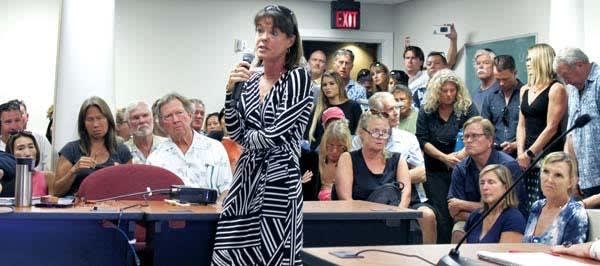 Looking for a Great Property Manager?
Amanda Franta of Coldwell Banker Island Vacations talks about what sets her and CBIV apart in this short 3-minute video. to view the video.
County Mulling End to Short-Term Rental Homes
Rental owners, managers and real estate agents decried an idea to phase out short-term rentals in single-family dwellings, saying it would penalize legal small businesses that work hard to follow rules.
The Planning Department is mulling the phaseout of short-term rentals for single-family residential homes, which are permitted to rent for fewer than 180 days.
As of December 31, there are 229 permits issued (118 property owners have Hawaii addresses; 111 property owners have Mainland or international addresses).
Vacation rentals in condos or hotels and those with conditional permits would not be impacted. Also, bed and breakfasts are not included.
In discussing a phaseout for Maui and Lanai, the Planning Department pointed to community concerns that people no longer know their neighbors in residential areas with STRHs. Also, officials said that the original STRH bill was partially intended to rid the county of illegal rentals, which it did not.
"A short term rental home can be quiet and respectful, but what we're hearing is people don't know who their neighbors are. Those two things are the reason we're putting this forward for discussion."
Kihei residents who own a permitted short-term rental home on Lanai, said that the 21 renters they've hosted, 17 are Kamaaina. They charge under $200 per night.
"If we do away with that, where are people going to stay? At the Four Seasons, paying $1,500 a night? We've worked hard and we're trying to pay taxes and be legit."
The Planning Department received valuable and heartfelt input from this one meeting, as well as from groups representing community associations, real estate agents and vacation rental owners.
For more information,
Tourism Forecast to Fall 10% in 2020 Due to Coronavirus
First off, I should let you know that there has not been an influx of new listings. Sellers so far have not reacted to the Coronavirus. There have been a handful of escrow cancellations, but it is not a catastrophe. Offers are still being written, and sales are happening. I closed two escrows myself this week. That said, our County is taking measures to be sure the pandemic doesn't become a widespread health issue on Maui.
According to the Maui News, Maui County faces losing nearly 1,100 jobs and absorbing a more than 10% drop in visitor arrivals by air this year as the coronavirus takes its toll on the economy.
The University of Hawaii Economic Research Organization released its study on the impacts of COVID-19 on Hawaii's economy last Tuesday, but by that Thursday, the forecasts were deemed too optimistic. In just the two days, the stock market experienced record declines, President Donald Trump instituted a travel ban from Europe and more bleak data on passenger bookings were released.
HUERO produced high, baseline and low forecast scenarios, however the low scenario currently is the most realistic.
In the low scenario, total payroll for Maui County was predicted to drop by 1.4% or 1,100 jobs. compared to other counties, Maui's job loss percentage was the highest; Honolulu and Big Island were forecast to see a 1.3% reduction, and Kauai, a 1.2% drop.
"If you look at the job impacts in the low scenario, Maui is actually slightly worse than Honolulu, which is a result of the greater dependence on tourism than say Honolulu.
Maui jobs taking the brunt of reductions will include those in accommodations, food service, retail/trade and transportation, which includes airlines, tour buses and excursions. Oahu is boosted by federal and state government jobs, which will be less impacted when compared to the heavily tourism-reliant Neighbor Islands.
Recently, Maui saw a slew of conference cancellations and postponements, including the Hawai'i Energy Conference and Maui Matsuri, events that attract substantial out-of-state participants. These both were canceled due to COVID-19 concerns.
"I have heard economists say locally we're not going to have a recession, and the U.S. economy is going to be fine. That's all very backward looking analyses. That's based on surveys released last week, opinions provided several weeks ago, things are changing so fast it just doesn't hold weight."
"To some extent (using the word recession) matters, but a 1% or so job loss and a 1% drop in income, will feel the same."
For more information,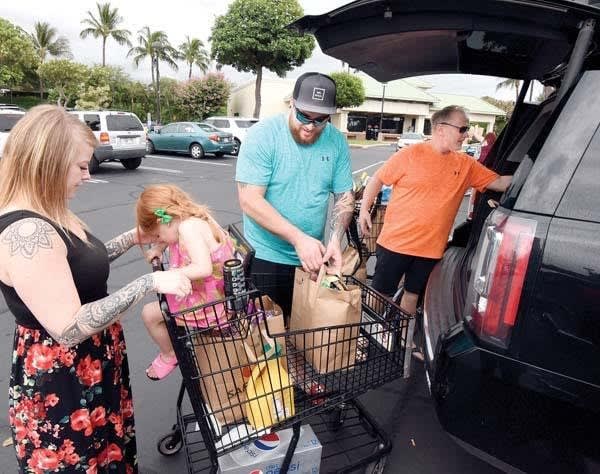 February Median Price for Homes Drops Slightly to $744,150
Pending and closed sales jumped for Maui County homes and condos last month, coinciding with falling mortgage rates from the impact of coronavirus on the stock market.
February's pending sales spiked double digits in year-over-year data up 18.8% to 114 single-family homes, and up 21.1% to 155 condos, according to the report. Closed sales increased 5.1% to 83 for homes and 9.9% to 133 for condos during the same time period.
Meanwhile, in a boost for buyers, the median sales price decreased 5.4% to $744,150 for homes. It increased for condos, though, up 5.7% to $555,000. The median sales price is the midpoint price of all sales.
Inventory for homes dropped 14% to 456, and for condos, 22.8% to 448. The inventory numbers were the lowest since RAM began recording data around 2010. Inventory is the number of properties available for sale in active status at the end of a given month.
Although fear over the novel coronavirus, and COVID-10, the disease it causes, has been bad news for the stock market, it offered good news for borrowers looking to buy or refinance.
The average rate on a 30-year fixed mortgage hit a record low of 3.29% late last month, down from 3.45% this week, prior. In January, it was around 3.7%.
The decline is being driven by investors shifting money out of the stock market into the safety of U.S. Treasuries as the coronavirus outbreak has deepened.
For more information,