County Retail Businesses Allowed to Open Today

Maui County will allow reopening of retail stores, including those in shopping malls, on today (Monday); clearing up some "miscommunication" over a major sign in the reopening of the county in the wake of the COVID-19 pandemic.
Victorino's announcement came a day after Gov. David Ige said he was signing his 7th Supplemental Emergency Proclamation, which allows for more retail businesses, including malls, to reopen today.
Earlier Wednesday, Ige also acknowledged some confusion in his first major step in reopening the economy and his "safer at home phase." He said he recognized that "the counties should have the flexibility to adjust plans to meet their unique needs of their community. I fully support the decision of Mayor Caldwell and Mayor Victorino."
Caldwell, Honolulu's mayor, will allow retail businesses to reopen May 15.
"Mayors are free to take action in any of those special areas they choose to. We all recognize that from the public perspective the more we can be aligned explicitly the easier it is for the public and all of us."
"We all acknowledge we have an obligation as elected chief executive of our various government entities, their first priority will be focused on the community that they serve. We recognize that every county is different and every county has different needs that the mayors need to be able to respond to."
Businesses allowed to reopen in Maui County on Monday include:
- Retail stores and repair services.
-Retail stores within shopping malls.
-Car dealerships, by appointment. Previously, companies only were allowed to handle critical situations.
-Real estate services, by appointment. As with car dealerships, only critical situations could be dealt with previously.
County managing Director Sandy Baz said that all open businesses and services must establish physical distancing of 6 feet or more, sanitizing and thorough cleaning protocols and capacity limits.
Face covering must be worn by all employees and customers, and employees who have symptoms of COVID-19 should be sent home as soon as possible.
Even though malls may be open, food courts only can do takeout with no seating. Arcades, game rooms, beauty salons and theaters remain closed.
"Although I hope people will patronize our newly reopened businesses and get outside to exercise, please remember it's safer to be at home." With that being said, Ige will not be opening up the beaches for sunbathing or relaxing; beaches only are open for exercise.
Hawaii had one new COVID-19 case, which was on Oahu, as of noon Wednesday, Hawaii's total now is 626 cases.
For more information, click here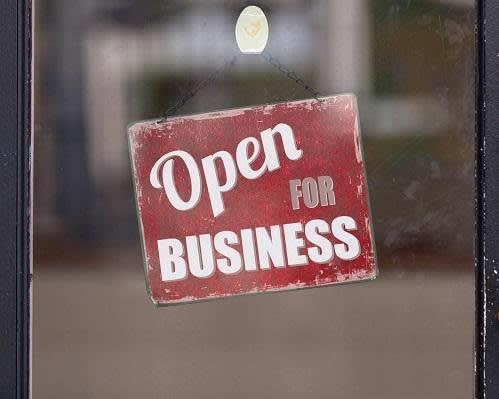 Hotel Wailuku Still Moving Forward

Even with travel down and the economy struggling during the coronavirus pandemic, a Wailuku landowner is moving forward with plans to build a 156-room hotel in Wailuku town.
Jonathan Starr, who is developing Hotel Wailuku said that the hotel likely won't open for another two years and that he expects business to resume by then.
"I don't think I would want to open a hotel tomorrow or next week, but I certainly believe that two years from now it'll make sense. "
Geared toward "kamaaina business" travelers, the six-story Hotel Wailuku would be located at the corner of Market and Main streets. It would include a dining area, bar/lounge, laundry area, meeting rooms and administrative office space, as well as a small gym and small pool for exercise, according to the hotel's draft plans.
Building a hotel would require the demolition of existing structures on the five parcels - totaling a little more than an acre. Current tenants include an auto sales company, art studio, retail outlets and specialty contractors, among others. According to the report, coordination with tenants is ongoing "to ensure a smooth transition upon termination of the respective leases."
Construction of the hotel is expected to start in the fourth quarter of this year and take about 20 to 22 months, with operations starting in the third quarter of 2022. Estimated construction cost is $36.4 million.
While some Wailuku business owners and residents have said they would welcome additional business, they've also expressed concerns about gentrification and the loss of Wailuku's small-town character. During a Maui Redevelopment Agency meeting in November, nearly two dozen people showed up to testify against a proposal to increase building heights from four to six stories. The agency tabled the proposal at the time, however Starr said that he is still planning to seek a variance to allow the hotel to be built with six stories.
"To me it's kind of strengthened my belief that people who are coming to Central Maui for business and community type of uses, whether it's for the hospital or the college or the legal (reasons) or to be near family and friends, it makes a lot more sens for them to be closer to where they need to be and to be able to shuttle from the airport when things get back to a more normal, everyday status. "
For more information, click here