There is no doubt that Maui is a stunning place. If you've never been here, you've probably fantasized about visiting it at one point or another. While it might seem like just another serene island reserved for newlyweds, Maui is much more than that. From pristine beaches and crystal-clear water to jaw-dropping scenery and delectable local food, the Valley Isle can offer something for everyone. And yes, that means families with children as well. The number of activities and possibilities can be overwhelming if you don't thoroughly plan out your itinerary. So, what are some family-friendly activities on Maui that both parents and kids can enjoy?
Explore the Road to Hana
Families that are looking for adventure shouldn't miss the Road to Hana. This highway is unlike anything you can imagine. You can choose whether you want to drive or take a tour. Driving yourself is a better idea if you plan to take many stops (and you will). The car ride alone is worth it, but the breathtaking stops along the way are the reason why people are so fascinated by this road trip. You can expect numerous waterfalls, gardens, hiking trails, and beaches, so make sure to wear your comfiest shoes and clothes.
The secret to Hana's lush greenery is plenty of rain, so don't forget to bring some towels and extra clothes to keep your family dry. You should bring snacks as well but, if you run out, there are a few restaurants and stores that will keep you covered. Bear in mind that this adventure will tire you out, so it's probably not suited for very young children. When your excursion is over, you will realize why some people are so lucky to call Maui their home.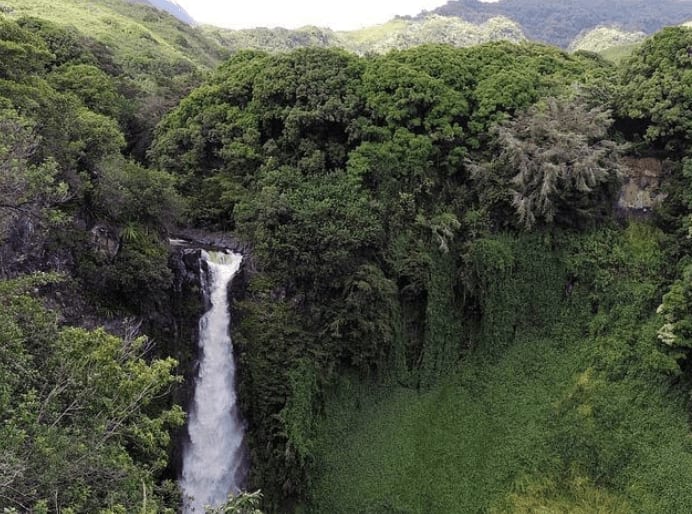 The waterfalls along the Road to Hana are one of the reasons why this road trip is popular.
Food tour
Whether you're a tourist or visiting Maui because you're looking to move here, exploring the local food scene is always a good idea. Hawaiian cuisine is influenced not only by Polynesian but also Filipino, Japanese, and Portuguese cuisine. Make sure to go on a food tour around the island with your family because you'll discover some mouth-watering dishes. You can start with Loco Moco, Poke, a variety of fish, or Asian-style noodles. For dessert, you shouldn't miss pie from Leoda's Pie Shop.
Beware that the local food is so delicious that it can easily lead you to leave the continental US and plan your relocation to Hawaii. A reliable interstate moving company will transport your belongings safely while you continue your Maui food tour (it can take a while).
Snorkeling and surfing
Snorkeling is one of those activities most families will find endlessly amusing. Maui offers a wide array of bays such as Honolua, Maluaka, Kapalua, and many others perfect for snorkeling. A large majority of them are kid and baby-friendly. Your family will be able to explore coral reefs and wildlife you've likely never seen before. On some of the beaches, you will also get the opportunity to see turtles but make sure to keep a safe distance and admire them only by watching. It is a guarantee that the little ones will be talking about this experience for days. If you can convince them to get out of the water, that is. Without a doubt, snorkeling is one of the best family-friendly activities on Maui to explore.
While surfing might seem a bit challenging and dangerous for kids, they will enjoy taking a few surfing lessons with an experienced instructor. No visit to Maui should go without catching a few waves. Or at least learning how to balance on the board.
Ocean center
Maui Ocean Center is the perfect choice for those looking to experience the ocean wildlife without getting wet. The aquarium is home to all kinds of tropical fish, sharks, stingrays, and jellyfish that you probably wouldn't want to encounter while swimming. Aside from fish, turtles and corals are also a big attraction. What makes this aquarium different from others is that at Maui Ocean Center, you get to learn about the special connection between the ocean and Hawaiian people. The exhibits will help you understand the island's culture and history, as well as the importance of preserving marine wildlife.
The Maui Ocean Center is located in Maalaea and, although it is a popular tourist attraction, it is spacious enough for everyone to feel comfortable.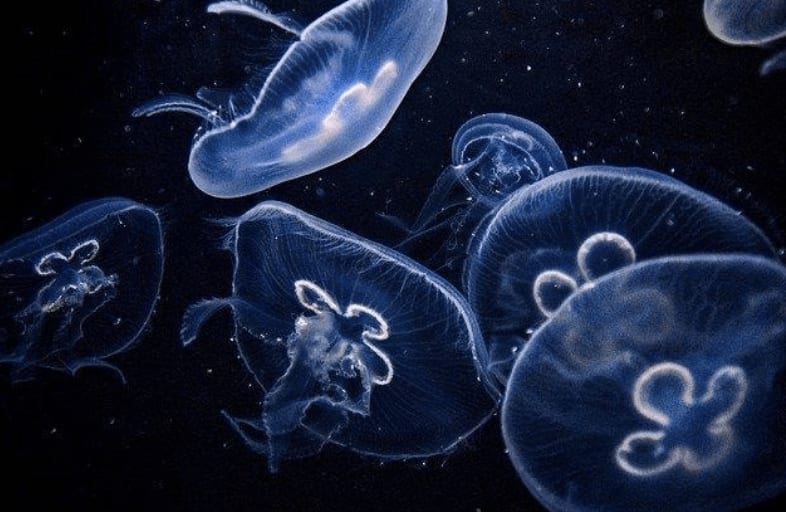 You can spend hours at the Maui Ocean Center admiring the wildlife.
Surfing Goat Dairy
We wouldn't be able to talk about family-friendly activities on Maui without mentioning the Surfing Goat Dairy. The farm is located in Maui's Upcountry, where you can have a short break from the sea and sand while enjoying somewhat cooler temperatures. This unique goat farm offers tours and visits where you can pet and feed the goats, alongside a few other domestic animals that live on the farm. There are surfboards all over the property, but sadly, the goats don't seem to be interested in surfing. This activity is perfect even for the youngest ones. Just imagine a picture of your baby next to a baby goat!
Experience a Luau
Among many things you can do on Maui, attending a Luau can teach you the most about the island's culture and history. One of the best Luaus is Old Lahaina Luau, but many hotels have their own Luaus as well.
Your family will be welcomed with a beverage and flowers, which is a tradition in Hawaii. Apart from that, you will enjoy traditional dishes accompanied by even more culture in the form of music and dance. Oh, and everything usually happens in the late afternoon, so a perfect sunset is guaranteed. Not only will you learn about the Hawaiian culture, but you will experience it in a beautiful setting as well.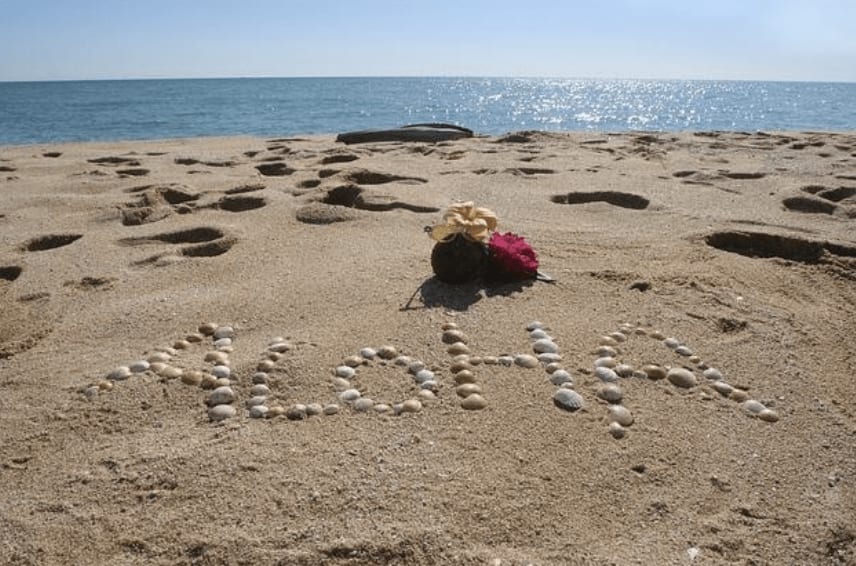 Aloha means love, peace, and respect, and it is an important part of Hawaiian culture.
This small Hawaiian island has so many options. Whichever family-friendly activities on Maui you decide to partake in, you can rest assured knowing that everyone will have a blast. The unique culture, eclectic food, lush nature, and the locals' aloha spirit will ensure that your every visit to Maui is unforgettable.