For many, this is the perfect vacation destination. For a lucky few, this tropical paradise is home. Either way, there are a plethora of options for families to enjoy the sunshine, the sparkling blue waters, and the pristine sandy beaches of Maui.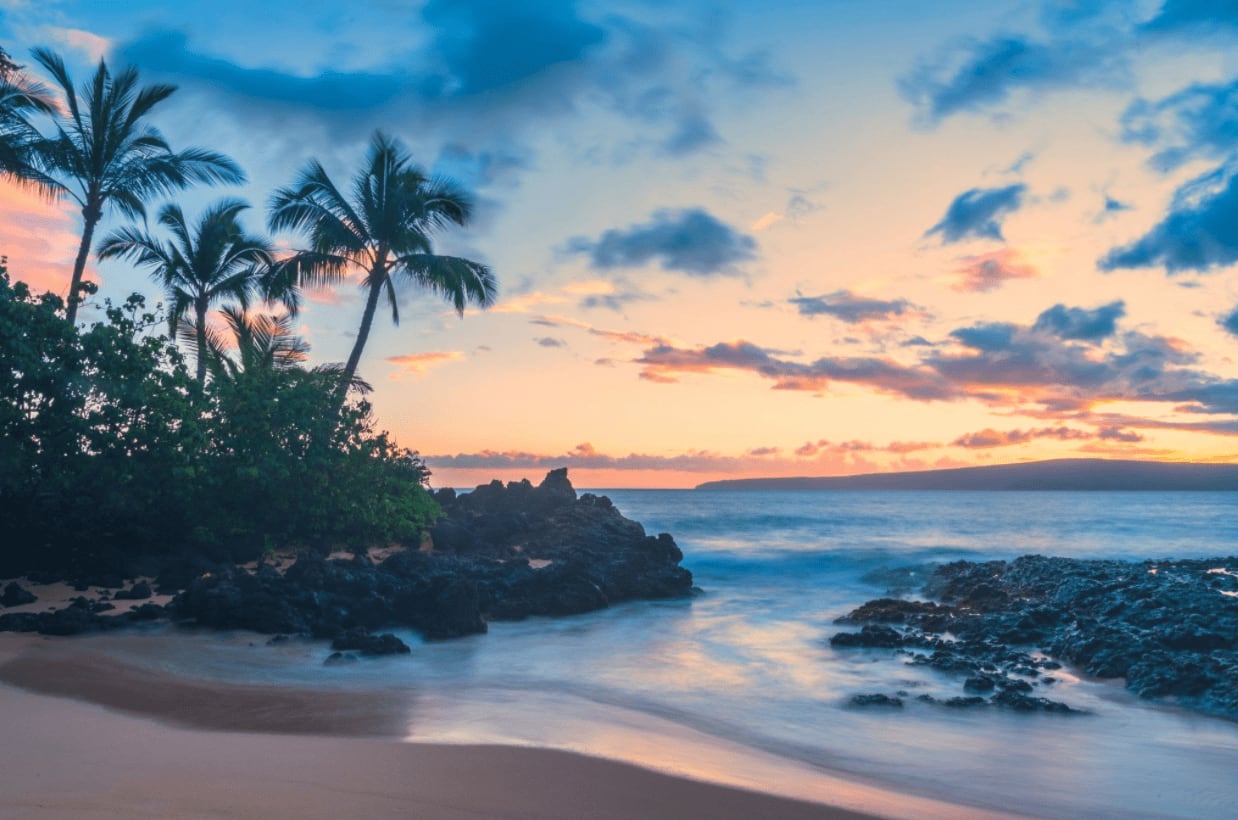 The second-largest Hawaiian Island, Maui is referred to as "The Valley Isle" because it features an area of flat land between two volcanoes. This landscape is home to a vast array of scenery — from majestic steep mountains to white sandy shores. Here, you and your family will enjoy mouthwatering cuisine at local restaurants, scenic walks in nature, and a plethora of exciting entertainment options. Create special memories together as you picnic on the beach, go for a bike ride, or jump into the water for a swim.
As you explore the charming towns and admire the picturesque scenery, you will undoubtedly fall in love with all Maui has to offer. With its breathtaking views and numerous water-related recreational activities, it's the perfect spot to relax, rejuvenate, and indulge in all of the senses. Exciting water adventures include watching majestic whales, a stand-up paddleboarding adventure, and scuba diving in the magical ocean depths.
Gather the family around. Grab the swimsuits and sunscreen. Enjoy these thrilling and mesmerizing nautical adventures of Maui.
Whale Watching at Lahaina
Do you dream of watching the wonders of wildlife and nature in action? Do you want to be awestruck by witnessing some of the largest animals in the history of the world? Then spotting magnificent whales in the gorgeous setting of Lahaina might be the ticket.
Located on the west side of Maui, Lahaina is famous for its excellent whale-watching tours. These mesmerizing ventures provide visitors of all ages the unique opportunity to witness these gentle creatures in their natural habitat. Trust us — there is nothing quite like seeing these impressive ocean creatures up close and personal.
This breathtaking island is a tourist favorite and known for its history as a whaling village. Once called Lele, meaning "relentless sun," this vibrant and bustling town has attracted visitors from all over the globe. With its long days of sunshine and year-round temperate climate, it's easy to see why many have fallen in love with this stunning destination.
When planning your whale-watching adventure, keep in mind winter is the best time of year to visit. Typically, the peak season for glimpsing these spectacular animals is from January through March, and multiple services offer a wide and exciting selection of whale tours for your whole family to enjoy.
Keep your phone and cameras fully charged to take photos of this incredible experience and to preserve memories of this inspiring encounter with nature.
Stand up Paddleboard at Kihei
As it originated in Hawaii, modern stand-up paddleboarding is an activity that is a particularly authentic Hawian adventure. It's a fun way to experience the glittering waters of Maui and is rapidly becoming one of the most popular ocean sports.
Located on the southwest side of the island, Kihei beach consists of six miles of sugar-white sand and turquoise water. Besides paddleboarding, you can enjoy a host of thrilling activities such as surfing, volleyball, roller skating, and basketball. Round it out to make it a multi-day adventure, with luxurious lodging and excellent dining options nearby.
If you and your family are newcomers to the stand-up paddleboarding experience, there are many classes to choose from to make you feel confident and sure-footed out on the water. As it's easy to learn and consists of low-impact exercise, it's a wonderful activity to enjoy the stunning water of Hawaii and gaze at colorful marine life at your feet.
Scuba Dive at Lahaina
Have you always been curious about scuba diving but never had an excellent opportunity to try it? Or, do you already enjoy scuba diving and now want to experience it in one of the most breathtaking settings in the world? Then the beach of Lahaina is the place for you.
In these crystal-clear blue waters, you'll discover the exquisite beauty of the ocean. As you scuba dive, you'll cross paths with sea creatures such as majestic sea turtles, brilliantly colored schools of fish, curious dolphins, and more. If you love animals and the ocean, you'll be delighted by the brilliant array of wildlife beneath the surface along Lahaina beach.
The beach is known for its scuba diving and features a variety of options to book your excursion. If you are new to the sport or need a refresher, you can sign up for lessons with expert instructors. Or, if you have a group with varying skill levels, consider a guided scuba diving tour. No matter the setup or company, you're guaranteed to create beautiful memories on your tropical scuba diving adventure.
Join a Kayak Tour at Wailea Beach
Often referred to as "America's Best Beach," Wailea Beach is known for its pristine shores and glimmering water. It's lined with magnificent palm trees, glistening sand, and vibrant green vegetation — a stunning beach perfect for a kayaking excursion.
Kayaking is a wonderful option for people of all ages and skill levels, as there is no prior experience needed for this delightful activity. On your kayak journey, you'll have the marvelous opportunity to see coral reefs, varieties of fish, coastal vistas, and other colorful sights that make up this stunning beach. If you're lucky, you'll encounter a seal or dolphin.
There are a few kayaking trips to choose from. Some specialize in viewing specific animals, such as sea turtles or whales, while there are also private, guided, and free-style kayak tours. Choose which journey fits your wants and needs, and enjoy the gorgeous nature Wailea Beach is famous for.
Snorkel at Mokule'ia Beach
Although snorkeling can technically be done wherever there is water, there are certain attributes that make some destinations much preferable to others. Crystal clear water, luscious green scenery, colorful wildlife — anything that makes the area a mesmerizing feast for the eyes.
Mokule'ia Beach, with its dramatic scenery, fits this ideal and is the perfect place to enjoy a snorkeling outing. As its name means "district of abundance," this Eden of gorgeous nature offering peace and solitude for its visitors lives up to its name.
Swim like a Mermaid at Kihei
Have you ever dreamt of swimming in the ocean like a mermaid or a merman? It may sound like a fairytale dream, but this enchanting experience can become your reality. Kihei offers this spectacular and unique opportunity for women, men, and kids. All ages are encouraged to join the fun!
The experience begins with swim lessons to master one's handling of the water. After that, you and your crew will suit up in classic mermaid tails and swim in the brilliant blue ocean. Set against the vibrant coral reefs Hawaii is known for a while outfitted as a mythical sea creature, this mermaid experience offers unparalleled photo opportunities to prove that, yes, you were once a mermaid.
Deep-Sea Fish at Lahaina
Enjoy the beauty of Maui scenery and the vastness of the ocean with deep-sea fishing. Set sail in a rented charter boat from Lahaina Harbor, which offers some of the best sportfishing in the world. Whether you prefer to spend a few hours or a half-day out on the water, there are a variety of charter options available to select from.
You can enjoy this exciting and memorable excursion no matter what level of sportfishing experience you have. Catch some of your favorite fish out in the water, such as mahi-mahi, ono, various marlin species, ahi, and more. A variety of experienced captains and fishers will accompany you on your charter of choice and happily answer questions you may have about the experience and provide expert recommendations.
Embark on a Sunset Cruise at Kaanapali Beach
There are few experiences more privileged than sailing elegantly over the blue waters of Kaanapali Beach, breathing in the refreshing sea air, and soaking up the Hawaiian sun. Sit back, relax, and relish in the stunning colors of the sky and water as the sun slowly dips beneath the horizon.
This is a rarefied privilege to marvel at the stunning beauty of nature and take magnificent photos. Gaze at sweeping views of the surrounding islands from the perch on your boat, and you might even spot a dolphin breaching the water if you're lucky. Throughout the journey, enjoy delicious snacks and swap stories with your family and other travelers along the way. Later in the evening, indulge in refreshing craft cocktails whose brilliant colors mirror those of the setting sun.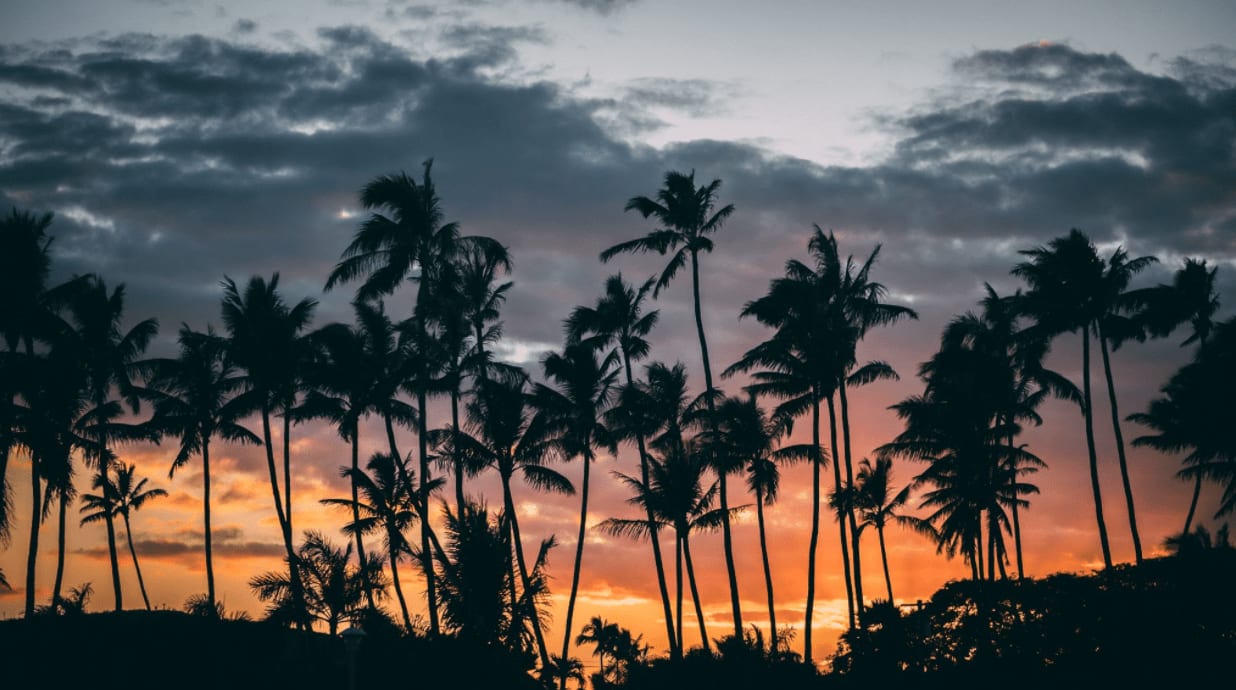 Are you interested in learning more about water activities or Coldwell Banker Island Properties? Please feel free to contact GM Maui Group, as our team would love to show you available properties and Wailea real estate for sale.