289-Unit Luxury Community Planned for Wailea
A developer is ramping up efforts to build on land acquired from Alexander & Baldwin, unveiling plans for a new 289-unit luxury community in Wailea, just mauka (towards the mountains) of a 75-condo development that's already on the market.
Wailea Resort Phase 2 Development LLC is proposing 51 zero lot line homes, 92 town home/duplex homes and 146 multifamily units - which an estimated 23 will be vacation rental - on 46.2 acres of land, according to project plans.
The project would include a 63,000-square foot amenity center for a general store and offices, barbecue facilities, a swimming pool, fitness center, game room, private and outdoor dining and other community gathering spaces. A proposed cultural and community space would be designed for local culture and art.
The $315 million project would take an estimated seven years to build after permits are received; the developer anticipates starting construction in 2022.
Homes are expected to sell for an average of $1.75 million and bring in about 545 residents - 90 % part time and 10% full time. The units would range in size from about 2,000 to just over 4,000 square feet, with a lanai and garage for each and pools included in most floor plans.
Thirteen of the vacation rentals would be located in a standalone building, while the other 10 would be placed in the amenity center and scaled down to about 975 square feet each.
The site is bordered by Okolani Drive to the north, the Wailea Blue Golf Course to the west, Piilani highway to the east and the Wailea Gateway Center to the south.
Maui County property tax map records and the state business database show that Wailea Resort Phase 2 Development LLC is connected to Ledcor Group, an employee-owned, diversified construction company that started in 1947.
Ledcor Development is active in two Canadian provinces - BC and AB - and four U.S states - HI, CA, WA and TX. The company first came to Maui in 2003 when it helped develop the Honua Kai Resort & Spa and recently finished its final phase, the Luana Garden Villas. Ledcor opened an office in Kihei about four years ago and has also done projects on Oahu and Hawaii island.
In March, Ledcor began pre-selling condos in La'i Loa, a 75-unit development on 13 acres adjacent to the proposed 289-unit project. And, last month, it put forward plans for a 57-unit condominium project on 23.1 acres near Kilohana Park, less than a mile away from La'i Loa.
All are part of a "luxury residential enclave" known as The Wailea Hills Collection.
Nearly 25% of the La'i Loa condos have been pre-sold and that construction is anticipated to start in about 12 months.
"I think there's current homeowners now that will perhaps look to downsize out of a larger home or move from one development to another. I think there's some people that may buy it for a second home for a short period of time, kind of pre-retirement, and make it their permanent home."
The pandemic has created the potential for buyers who may be working remotely and decide to move to Maui.
When asked why Ledcor is proposing vacation rentals at a time when the Maui County Council is mulling a bill to reduce short-term rental permits, it was said that, having a mix of residents and visitors would make the amenities "sustainable" and allow for ongoing activities, such as fitness programs.
"We think there's kind of a solid rationale for why it's a benefit, but at the same time we also understand kind of the community concerns. Although in the Wailea context, Wailea is kind of a resort zone."
For more information, click here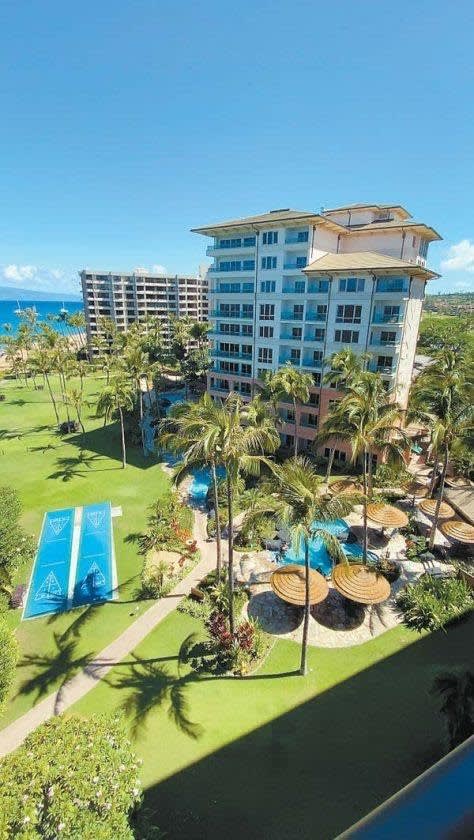 Single-Family Home Inventory & Costs Decline From 2019

New listings for condominium units on Maui last month skyrocketed 97% in year-over-year data.
New condo listings for sale jumped to 262 in August, compared with 133 during the same timeframe last year. The inventory increased 53.9% to 754 County-wide, and the median sales price bumped up 18.9% to $591,000 in August.
Meanwhile, the number of new listings and the amount of inventory for single-family homes fell in August. New listings dropped 4.4% to 108 and inventory fell 25.9% to 349. The median sales price dipped by 3.2% to $799,000.
August sales for single-family homes fell only 1% to 99; condos decreased 7.7% to 108.
The most popular areas to purchase condos last month were Kihei, with 32 units selling at a $500,000 median sales price; Kaanapali, with 21 selling at a $2,150,000 median; and Napili-Kahana-Honokowai, with 13 selling at a median of $355,000. Highest-ticket units were in Kapalua, where three sold at a median of $4,159,000 and lower-end units were on Molokai, with two selling at a median of $134,000.
Kihei, Wailuku and Kahului were the busiest for single-family home sales, with 18 units in Kihei going for a median of $719,963 and 14 purchased in Kahului for a median of $697,500. The highest priced units were in Wailea-Makena, where six sold for a median of $6,580,518, and the lowest-priced home was in Molokai, where one sold at a median of $207,000.
We normally see housing activity begin to slow a bit as the back-to-school season begins, but this year is far from norm. While uncertainty remains on what effects the upcoming elections and any seasonal resurgence of COVID-19 may have on the financial and housing markets, the healthy housing demand we see today will create significant tailwinds in the near term.
For more information, click here
Maui County's Jobless Rate is Highest in State

Maui County's jobless rate hovered at 21.3% in July, about the same as the previous month, but the highest among the sate's four counties.
The unemployment rate was 21.6% in June. A year ago, the rate was 2.6%.
Maui island's rate was higher, 22%, in July, down from 22.3% in June. Molokai's rate was 7.9%, about the same as the 8% a year earlier, while Lanai's was 4.8%, up the 1% in 2019.
By comparison, Honolulu's jobless rate was 11.1%; Hawaii County's, 12.8%; and Kauai's, 18.7%.
There were 83,250 people unemployed in Hawaii in July, 65,100 more people than a year earlier. The number of people employed fell 93,650 compared to 2019, to 551,750.
For more information, click here
State: Pre-Travel Testing to Start October 15

Gov. David Ige announced that the state will launch it's long-delayed pre-travel testing program on Oct. 15, allowing trans-Pacific flyer who test negative for COVID-19 to bypass the state's 14-day quarantine.
"This pre-travel testing will allow us to add a greater element of safety for travel into our state. Pre-travel testing is just one of many things we have to do that fall into our three priority areas of health, the economy and the community."
The program, which was supposed to start Aug. 1 but was pushed back as COVID-19 cases rose, gives travelers the option to enter quarantine or take a nucleic acid amplification test (the nasal swab) no more than 72 hours prior to traveling. If they are negative, they can skip the quarantine. If results are not available by the time they arrive in Hawaii, they will have to stay in quarantine until they get their results.
The rules would apply to all passengers, including children of all ages. Travelers will need to pay for the tests themselves. No commercial testing will be provided at Hawaii's airports at this time.
The cost of the test with CVS will likely be around $139, though prices around the country have ranged from $120 to $140.
The state has sent out a request for proposals to help expand testing capacity locally, with a goal of reaching up to 13,000 tests per day.
"I think it's a good start to opening up our economy. Obviously, we needed to start somewhere, and I think this is an early step."
For more information, click here
Hotel Room Revenues & Occupancy Decline

The typically strong summer months ended quietly for Maui County's hotels as they closed August with the lowest revenue per room and lowest occupancy rates among all counties for the fourth consecutive month.
Maui County hotels made $18 per available room in August, a 94.2% decline compared to the same time last year, while Oahu led all counties with $42 per room, down 81.4% from last year. Hawaii island hotels collected $34 per room, down 85.1%, while Kauai hotels brought in $28 per room, a decrease of 86.7%.
For more information, click here