Hawaii is known for its world-renowned beaches, and Maui is no exception. There are beaches for all types, whether you're looking to people-watch, spend the day with your family, or experience black sand. However, if you're looking for a peaceful getaway, Maui has beaches appealing to that vibe, too. For serenity and solitude, head to some of the island's secret beaches, hidden from tourists. These beaches have empty shores, clear waters, and some of the most beautiful views. Here are some of Maui's best low-key beaches—and how to get to them for a calm day by the shore.
Secret Cove Beach
Location: Makena
The name suggests that this beach is a hidden gem, and it sure is. Secret Cove is hidden in the residential neighborhood on Maui's south coast. Although it is being discovered more rapidly today, it still preserves its quiet nature. Secret Cove is tucked behind a lava rock wall and two oceanfront homes. The waters can be calm, providing a great experience for swimming and snorkeling. However, some days the waves can be dangerous, so proceed with caution and plan your day accordingly if your goal is to swim.
How to find Secret Cove Beach:


Head to Makena's Big Beach

Walk south

Look for a break in the wall; this is the beach's "entrance"
Honokalani Beach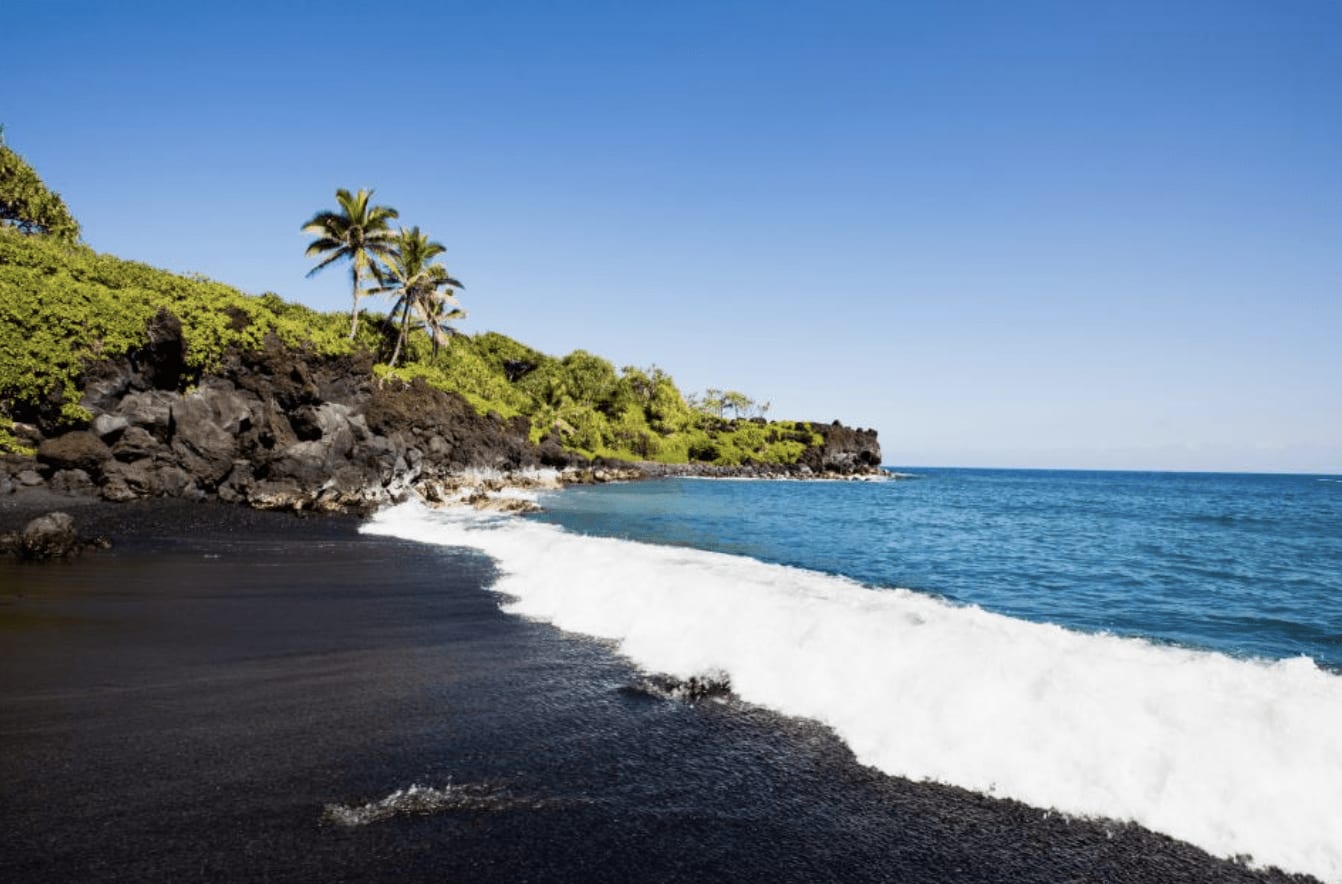 Location: Hana
Honokalani isn't your typical beach—it's a black sand beach. Here, you can take in some incredible views, including black cliffs and luscious green plants. The sand is made up of lava pebbles. While it may not be traditional, it's a one-of-a-kind untouched landscape of Hawaii that must be seen. Pro-tip, bring water-resistant sandals to protect your feet from the rocks!
How to find Honokalani Beach:
Head to the Waianapanapa State Park (located just before you reach the town of Hana)

Make a stop at mile marker 32

Park in one of the lots noted for the state park

Look for stairs; these lead down to the hidden oasis
Kapalua Bay
Location: Kapalua
Kapalua Bay is one of the softest and calmest beaches in Maui, giving it the title of one of the most beautiful beaches in the world. In 2018, it was ranked "America's Best Beach." It has calm waves making it perfect for swimming and snorkeling. It's home to many sea turtles that you're likely to see while snorkeling or even on the shore. This beach is the perfect spot for a family outing or a weekend getaway.
How to find Honokalani Beach:
Get on Route 30 north from Lahaina

Drive for 8 miles until you pass mile marker 18

Turn left on Office road

Drive .2 miles further

Turn left on Kapalua drive

Follow the road with gorgeous views through the golf course until you approach a stop sign at the bottom of the hill

Turn left on Lower Honoapiilani Road; here, you'll find parking

Follow the Kapalua Coastal Trail for a few minutes
Pro-tip:
Search "Kapalua Coastal Trail Free Public Parking" on your favorite navigation app to find this parking lot
Oneuli Beach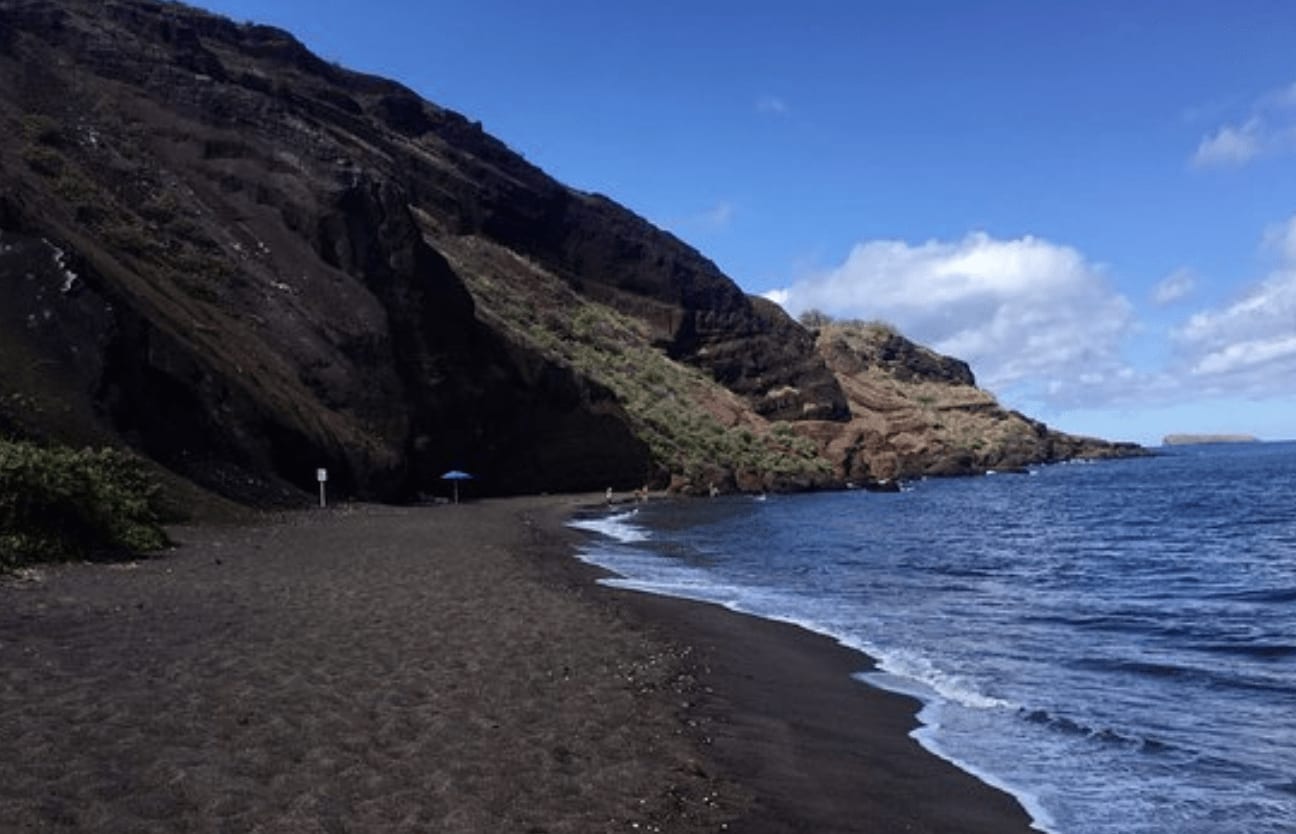 Location: Makena
This beach is frequented by locals, whoever discovered this secret gem. Oneuli means "dark sands," perfectly fitting for this black sand beach. It was originally a white sand beach, but due to years of wear and tear on the Pu'u Ola'i Cinder Cone, the black sand began to make a pepper mixture.
Oneuli is perfect for snorkeling. You're likely to see some incredible sea creatures such as green sea turtles, manta rays, small sharks, and coral. The waves also provide a great space to launch a kayak.
How to find Oneuli Beach:
Head towards Makena Beach

Look for the former Maui Prince Hotel (now Discovery)

If you approach Makena Beach, you've gone too far

Take the dirt road just after the road makes a sharp bend

Follow this road until you reach the ocean

The beach rests at the base of the north side of the cinder cone Pu'u Ola'i
Chang's Beach
Location: Makena
Chang is the perfect beach if you're in the mood to nap in the sun or catch up on some reading. It gets its name from the Chang family, who originally owned and farmed the land. Tucked away behind some of the best Kihei luxury homes, Chang is very secluded, allowing you to transport into your story with only the sound of the waves in the background. The beach's calm waves allow beginners to safely explore sea creatures and try new activities such as paddleboarding and snorkeling.
How to find Chang's Beach:
Head towards the Wailea Shopping Center

You will see a public access sign on the right

You'll have to get out at South Poolenalena Beach

Once you've made it here, swim south around the reef, and you'll arrive at Chang's Beach

Not sure if you're in the right place? Chang's Beach is hidden behind the Makena Surf Condos
Kaihalulu Red Sand Beach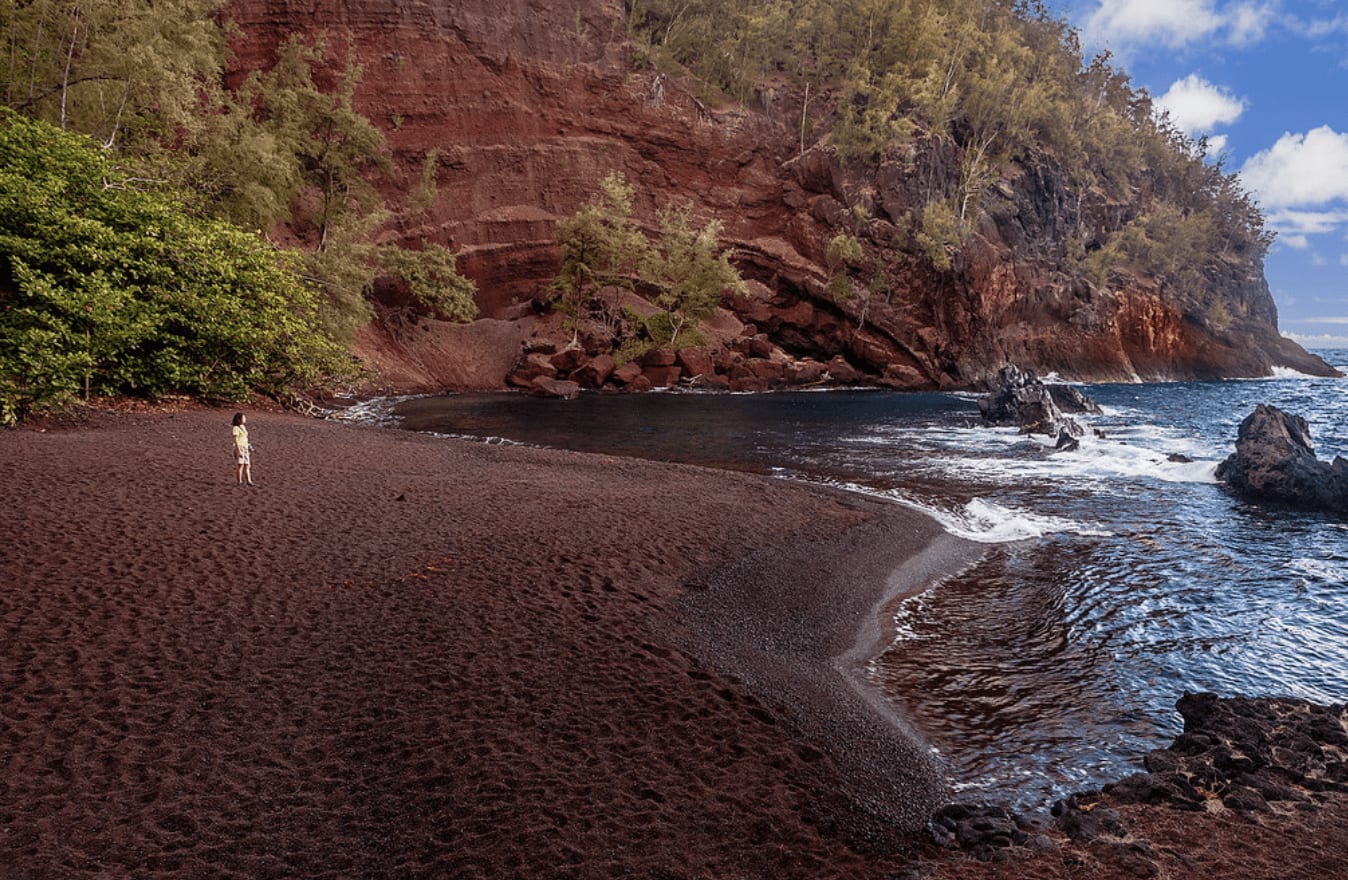 Location: Hana
Kaihalulu Red Sand Beach is a must-see when in Maui. It's not easy to get to, but it's so worth it. The beach's red sand and encompassing cliffs make it a fabulous spot to relax and take in the natural beauty of the beach. Its crescent shape is cut deep into the Ka'uiki Head cinder cone, giving it its red color. Kaihalulu is hidden by a wall of black lava rock, hiding it away from noisy crowds. The water color is unbelievable—it's often described as "Kool-Aid blue." Due to the beach's seclusion, Kaihalulu is sometimes a "clothing optional" beach, if you're into that!
How to find Kaihalulu Red Sand Beach:
Head to the Hana Youth Center
Take a left prior to the gate
Walk until you hit a trail
Stay on this trail for approximately 15 minutes until you reach the beach
"Little" Makena Beach
Location: Makena
"Little" Makena Beach stretches 1.5 miles long, perfect for a calm walk. The beach is perfectly situated, providing views of the Molokini Crater and Kaho'olawe island. It's a well-known beach but isn't as touristy as most, giving visitors a low-key experience. While visiting, be sure to check out Makena White Rock Beach; it's home to several turtles.
How to find "Little" Makena Beach:
Make your way to Makena Beach
Here, you'll see the "big" beach
Face the ocean, then start walking to the right
Go until you hit a dead-end
You'll see a trail that goes up—take it
Then you can take the path until you reach the hidden "little" beach
Mokule'ia Beach
Location: Lahaina
Situated in West Maui is Mokule'ia Beach or Slaughterhouse Beach. It's tucked down under eye level, like 90 steps down, so pack light! This cliff-framed beach makes it secluded and peaceful. Be cautious about visiting this beach during the winter months as the beach can sometimes vanish. However, during the summer months, this beach is tame. It's a great place for beginners to learn to surf in mellow waters.
How to find Mokule'ia Beach (this one isn't too difficult to find):
Search "Slaughterhouse Beach" on your navigation app
You'll take the Honoapiilani Highway

Here, all you have to do is follow the steps to the beach
If you're looking to have all of these secret Maui beaches at your fingertips, Gary Mooers real estate can help make your Hawaiian dreams come true. The GM Maui Group is Maui's premier real estate team dedicated to providing clients with the extraordinary, something you better get used to in Hawaii. Are you ready to relax on some of the world's most gorgeous shores with breathtaking views? Contact the GM Maui Group today!