The spectacular island of Maui is often revered as "The Valley Isle." With the second-largest amount of land, Maui has become a fan favorite out of all the Hawaiian islands. Filled with world-famous beaches, endless views, delicious food, and some of the best activities, you might wonder how Maui became what it is today.
A long and rich history has shaped Maui into a world-renowned vacation spot. If you want to dive a little deeper and look beyond the surface, keep reading for unique and historical facts about your favorite Hawaiian island.
The Name
Have you ever wondered where the beautiful island of Maui got its name? There are a few stories out there, but these are the two main ones.
The name Maui is said to originate from Hawai'iloa, a legendary figure who is said to have discovered the island way before the 18th century. Hawai'iloa eventually had a son who he named Maui, after the demigod. If you've seen the 2016 Disney film

Moana

, you may be familiar with the demigod Maui, played by Dwayne Johnson. In Polynesian traditions, Maui is known for being a cultural hero and extremely clever. Maui often played pranks on those around him, especially his older brothers.

Other legends claim that Maui, the demigod, was out fishing with his brothers when he created the island. It says that he caught his magical hook on the ocean floor, and after tugging and paddling with the help of his brothers, an island rose up from the bottom of the ocean, creating Maui. He and his brothers repeated this process several times until the Hawaiian islands as we know them today were created.
Whichever theory you believe, historians and residents can all agree on one thing: Maui is one of the most beautiful places on Earth.
Years Later…
While we might not know exactly how or when Maui was discovered, we can date the island back to A.D. 700 through carbon dating. Through myth and legend, a well-established culture has developed over a 500-year time period. This culture has become what it is today due to the confluence of several groups of people, including Tahitian migrants, Hawaiian kings, and European explorers. Historians believe the Tahitian migrants came first from the Pacific Ocean. In 1793, King Kamehameha conquered the ruling Polynesians. While many historical facts are still in question, Maui's history in the 18th and 19th centuries is well-documented, thanks to an increase in trade and exploration in the area.
Captain James Cook, a British explorer, first sighted Maui in 1778, but he struggled to dock his boat on the island, so away he went. In 1786, the French navigator Jean-Francoise de La Perouse became the first European to physically step on Maui.
Home to the Largest Tree
Another unique fact is that the largest tree in the U.S. put its roots down in Maui. This 143-year-old banyan tree is a must-visit when you're in Maui. Located in Lahaina Town, next to the harbor, the tree provides the perfect selfie spot, meeting location, or even just a quick place to stop and admire nature. You can find me climbing the tree and talking about Lahaina on my YouTube station.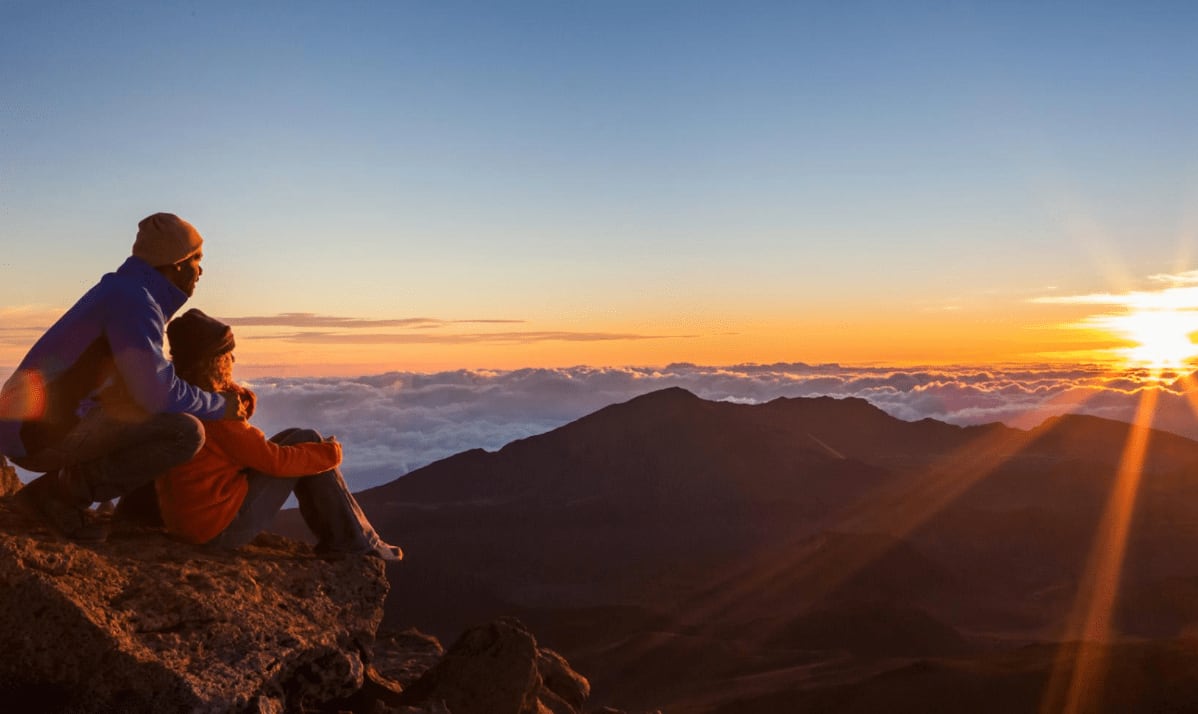 Mount Haleakala
Maui is also home to Mount Haleakala, the largest dormant volcano in the world. Mount Haleakala forms over 75% of the island, while the other 25% is formed by another volcano, Mauna Kahalawai. This may sound familiar if you read theory number two about how Maui got its name!
While Mount Haleakala may be dormant now, it wasn't always that way. It's estimated that Haleakala has produced several eruptions over the years, some of which may date back to just 500 years ago. Don't worry though, the last eruption occurred somewhere before 1600, giving residents and visitors peace of mind on the island.
You can visit this rich, natural piece of history. The Haleakala National Park surrounds the old volcano, which is now a crater. This park allows visitors to experience over 24,500 acres of open wilderness. There are two main trails you can take when exploring Haleakala: Sliding Sands Trails and Halemau'u Trail.
If you plan a trip to Haleakala, be sure to dress accordingly. The top of the summit can range from 40 to 60 degrees Fahrenheit — not as toasty as you might assume for a dormant volcano. While the trails are beautiful, it's not the easiest hike in the world. Due to elevation, the air becomes very thin near the top of the summit, adding a challenge to your hike. It's perfectly safe to visit, but be sure to plan your day and hike for the best experience.
If a hike isn't your style, but you still want to see this piece of Maui history, head to the park early in the morning and experience a gorgeous Hawaiian sunrise from the bottom.
A Thriving Ecosystem
Maui has a thriving ecosystem, which is also a contributing factor to its rich history. A major group of hunchback whales migrated to a nearby channel in the 19th century. This migration created a whaling hub that brought large numbers of visitors to the island. The increase in trade and whaling traffic in the area stimulated an ecosystem that thrives today.
Several species continue to flourish in the surrounding waters and land, including:
Humpback whales

Sea turtles

Hawaiian dolphins

Mongoose

Nene goose

Hawaiian monk seal

Jackson chameleons

Hawaiian owls

Manta rays

Sharks
Maui's impressive ecosystem has also contributed to lush vegetarian, exotic plant life, and some of the most beautiful flowers to view and smell.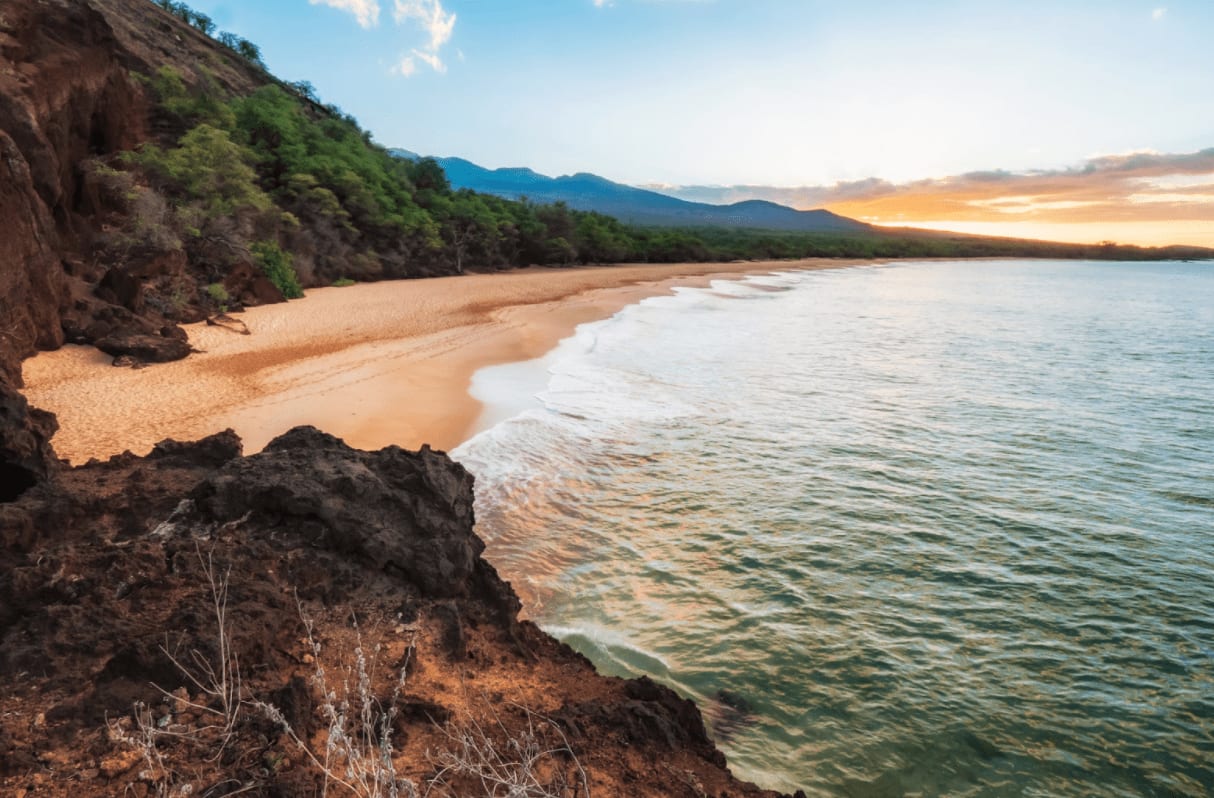 Public Beaches Only
Did you know that all the beaches in Maui are public beaches? You heard that right — there aren't any private beaches in Maui, so everyone has access to the gorgeous Maui sands.
Uniquely enough, it's always been this way in Maui. This means that access to these beaches is usually free. Some beaches may require a parking fee, but overall it's very easy to have a beach day in Maui. Maui has an extensive list of public beaches, but some are considered hidden gems. We've curated a list of Maui's beaches, all of which you can visit.
Makena Beach State Park

Ka'anapali Beach

Baldwin Beach

Wai'anapanapa State Park

Honolulu Bay

Palauea

Kapalua Bay

Hamoa Beach

Olowalu

Ho'okipa Beach Park

Oneuli Beach

Kamaole Beaches

Charley Young Beach

La Perouse Bay

Honomanu Bay

Keawakapu Beach

Kihei Beach

Polo Beach

Wailea Beach

D.T. Fleming Beach Park

Hanakaoo Beach Park
This list isn't exhaustive, so there's even more shoreline to discover! Each beach has its own unique features, from beautiful views to free parking, public restrooms, and more. Dive into this list to find your oasis.
The Billboards
Have you ever seen a billboard in Maui? We can promise you haven't. That's because the state of Hawaii banned billboards ads back in 1920. There are three other states that have also banned billboards, including Alaska, Maine, and Vermont, but Hawaii was the first. With millions of visitors making their way to Hawaii each year, billboards were banned in hopes of preserving the island's beauty. Everywhere you look, there's a beautiful view in Maui, so imagine a large billboard blocking the way! The natural appeal and desirability of the land are enhanced due to this law.
This law, set forth by the Outdoor Circle, Hawaii's official conservation organization, has caused some uproar over the years, however. Politicians are unable to promote their candidacy through outdoor signage, so to bend the rules, politicians have held and waved signs along the roads for personal promotion. This has forced Hawaiians to think outside the box in order to preserve Maui's natural beauty.
If you're looking to gain a deeper understanding of Maui's history, you can do so by experiencing its history firsthand. There are several parks and museums to visit in Maui. The island's best historical experiences include:
Interested in making this beautiful and historic island your home? If so, contact the GM Maui Group! With the help of Maui's premier real estate team, you'll get to take a look at some Coldwell Banker island properties, each with its own unique features.