Maui is one of the most scenic golfing destinations in the world, with beautiful beaches, verdant rainforests, and unbeatable views of the Pacific Ocean. For those who love to golf, Maui is truly a paradise unlike any other. If you're looking for the best courses on the island, book a tee time at each of these spectacular courses.
Kapalua Golf: The Plantation Course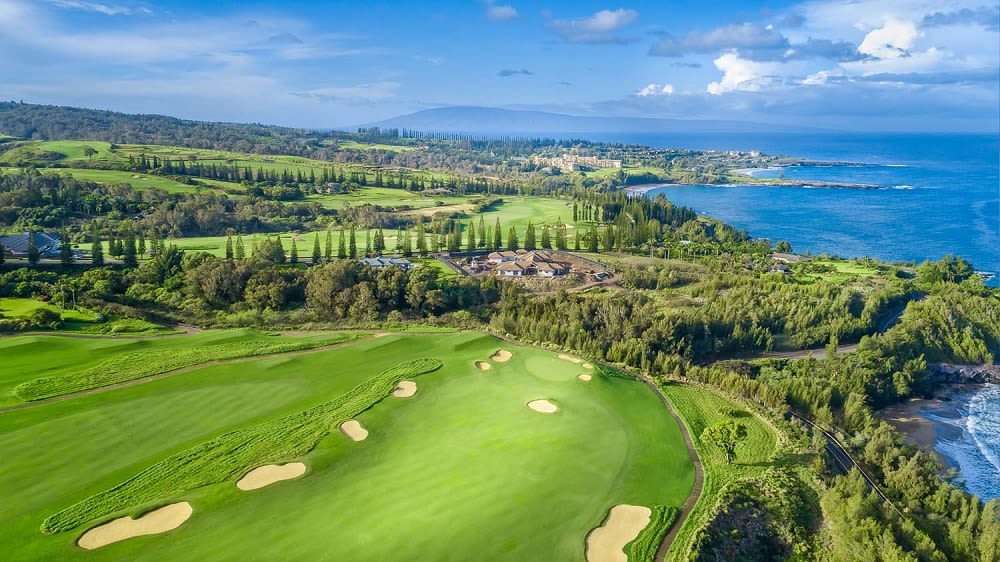 Photo credit: Kapalua Golf's website
Located on the slopes of the West Maui Mountains near Kapalua Bay,
Kapalua's Plantation Course
is one of the most consistently high-ranked courses on the island. In fact, it's often been ranked the number one golf course in the Hawaiian Islands. The Plantation is an 18-hole course spanning 7,596 yards with a par 73 layout, and featuring dramatic elevation changes and stunning ocean views. The Plantation Course is the site of January's annual PGA Sentry Tournament of Champions. All of Kapalua Golf's courses are open to the public, with online booking available.
Wailea Golf Club: Emerald Golf Course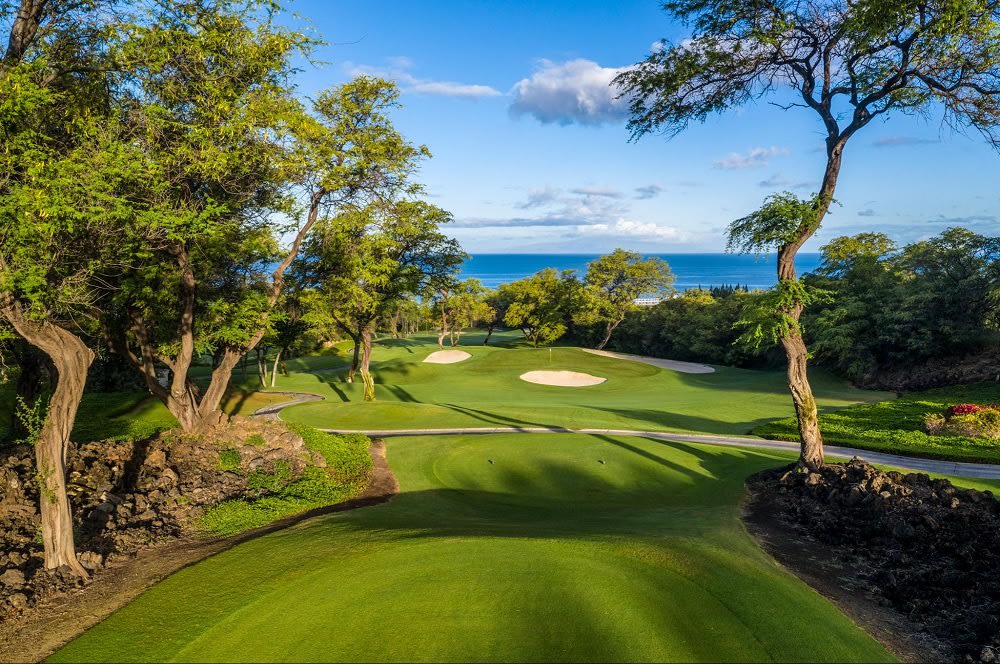 Photo credit: Wailea Emerald
Dubbed a "Tropical Playground" by the Wailea Golf Club,
Wailea Emerald
is the club's most scenic and approachable 18-hole course. The Emerald Golf Course is often praised for its couples-friendly features, and with four to six tee boxes on each hole, this course caters to golfers of every skill level. Wailea Emerald is also known for its striking ocean views and colorful flower blossoms. Golfers of all skill levels will enjoy their time by the serene lake and tropical foliage while playing at this accessible and stunning public course.
Wailea Golf Club: Gold Golf Course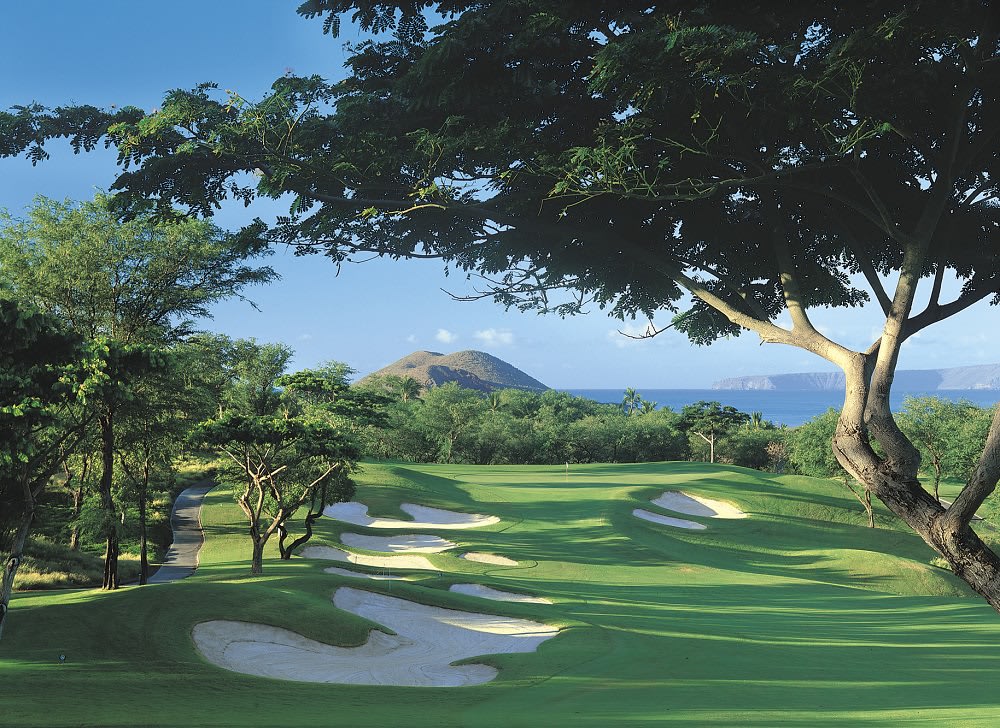 Photo credit: Wailea Gold
Wailea Gold
is the Wailea Golf Club's most difficult course. Featuring a design that requires more strategy than Wailea Emerald, Wailea Gold takes advantage of the area's natural terrain, including historic lava walls. Each of Wailea Gold's 18 holes require planning and precision for every shot, and the challenge of the course will require you to use a number of different clubs. Open to the public, Wailea Gold has been played by many golfing legends, including Arnold Palmer and Jack Nicklaus.
Kapalua Golf: The Bay Course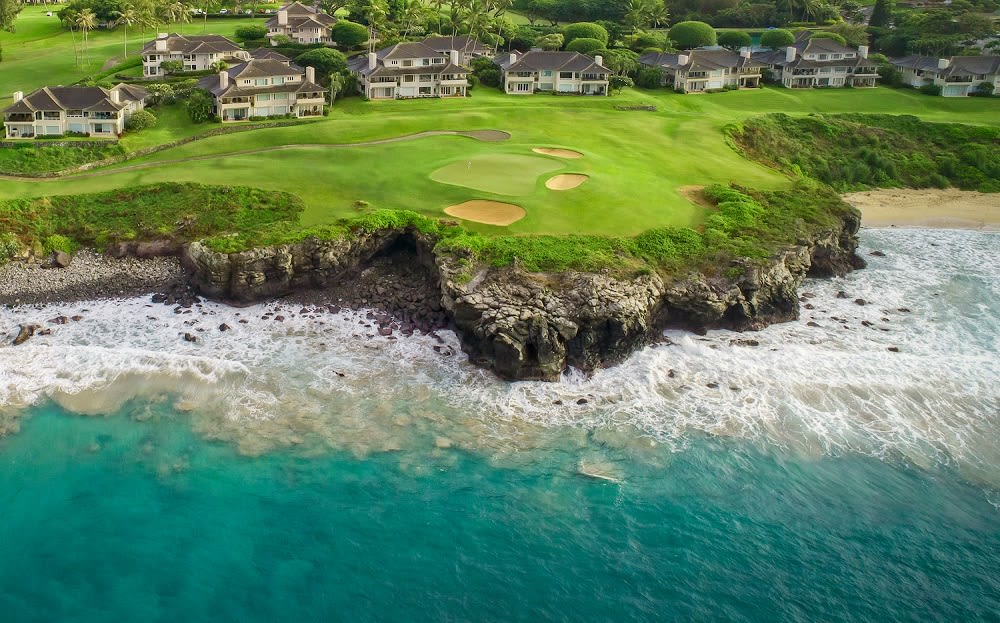 Photo courtesy of Kapalua Golf's website
Opened in 1975, the
Kapalua Bay Course
is an 18-hole golf course known for its infamous 17th hole: the only hole on Maui that plays over the ocean. Since its opening, the Bay Course has hosted over twenty major events and has entertained its fair share of professional players. The course caters to players of every level but takes finesse to play well. With beautiful views of the mountains and set above gorgeous turquoise water, the Kapalua Bay Course should be among the "must play" public courses for any golfer.
Ka'anapali Golf Courses: The Royal Course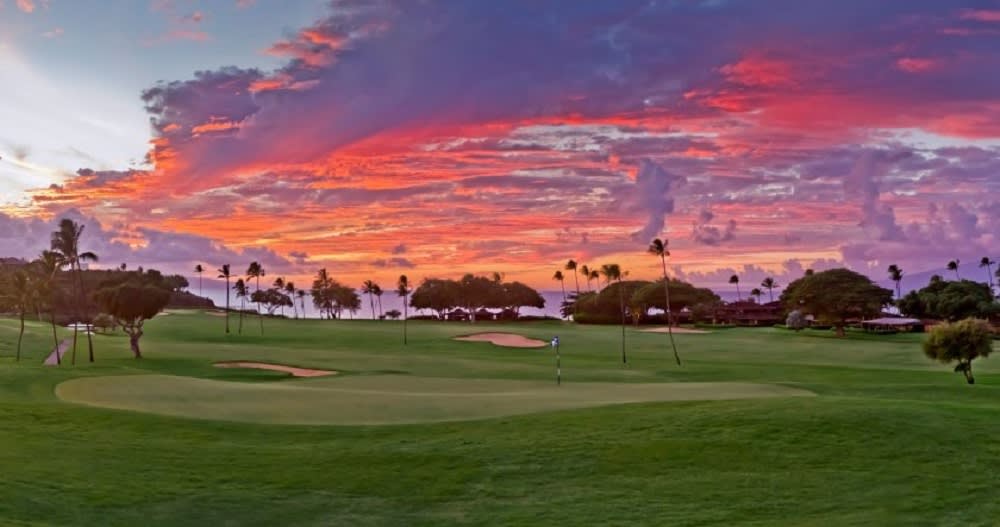 Photo courtesy of Ka'anapali Golf Courses website
Designed by Robert Trent Jones Sr. in 1962, the
Royal Course
is the more popular of the two courses near Ka'anapali Beach. This course sits on 6,700 yards and features 18 holes with a par of 71. Having been home to several professional events throughout the years, those who come to golf at the Royal Course will find plaques denoting areas of historical interest. The Royal Course also showcases breathtaking views of the ocean and the islands of Molokai and Lanai. The Royal Course at Ka'anapali is open to the public.
Kahili Golf Course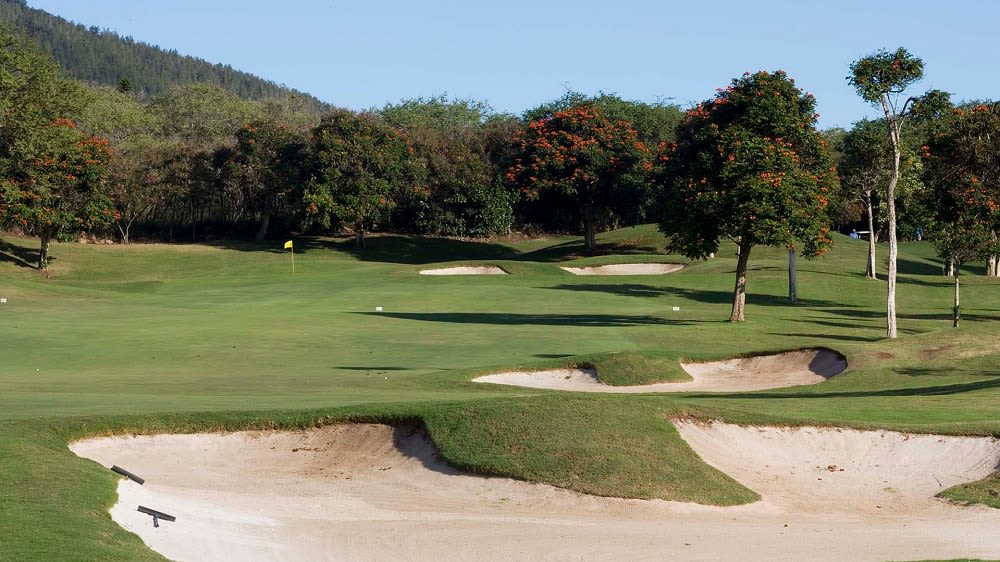 Photo courtesy of Kahili Golf Course website
Founded in 1991, the
Kahili Golf Course
was designed by Robin Wilson and Rodney Wright. Sitting on 6,560 yards, Kahili Golf Course is an 18-hole, 72-par course known for its elevation as well as its windy weather. Nestled in the West Maui Mountains above the Pacific, golfers at this course are treated to spectacular views of both the ocean and surrounding rainforest. Open to the public with special rates and discounts available, Kahili Golf Course is another must-play while on Maui.
The King Kamehameha Golf Club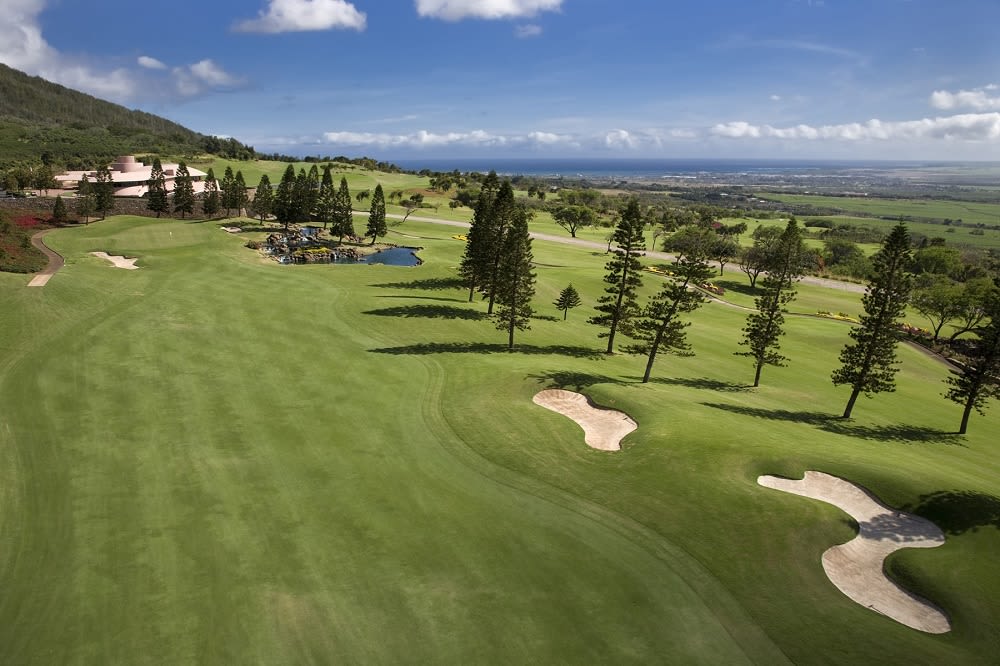 Photo courtesy of The King Kamehameha Golf Club website
The King Kamehameha Golf Club is Maui's only private golf club and features an 18-hole course. The course was designed by Ted Robinson Sr., with a later renovation by his son.
King Kamehameha
makes spectacular use of its natural setting as the core of its course, with bunkers, water features, and tiered greens gracing all 18 holes. Members and guests can choose between five different tees, depending on their personal skill level. Although the course is members-only, it offers guest passes for those who wish to experience a day of golfing on this beautiful and exclusive course.
Looking for Maui real estate?
If you're a golf enthusiast looking to take advantage of Maui's many beautiful golf courses, contact the GM Maui Group to find your Maui dream home. Gary Mooers and his team of local real estate experts will provide you with up-to-date data, superb customer service, and the best market insights through every step of your house hunting journey

*Header Photo credit: The King Kamehameha Golf