Hawaiian Airlines Expanding Flight Schedule
Hawaiian Airlines announced that it will be resuming a trimmed down version of its normal flight schedule between the Mainland and Hawaii, includes direct flights to Kahului Airport, beginning August 1.
Gov. David Ige announced last month that flyers who receive a negative COVID-19 test prior to trans-Pacific flights to Hawaii do not need to quarantine for two weeks beginning Aug. 1.
Hawaiian Airlines will be employing its narrow body Airbus A321neo for direct flights between Kahului Airport and Los Angeles, Oakland, San Francisco, San Jose and Sacramento.
The airline also said it will be increasing Neighbor Island flights.
"The layered safety measures put in place to protect the health of our local communities promise to make travel to and from Hawaii more accessible than in recent months. We look forward to welcoming onboard guests, who support and observe the protocols in place for responsible travel, including our visitors and kamaaina reconnecting with family and friends on the U.S. Mainland."
The airline, which suspended most of its flying in late March due to the pandemic and the state's ensuing quarantine order for arriving passengers, has been operating a reduced Neighbor Island network and once-daily service between Honolulu and Los Angeles, Seattle and San Francisco to support essential flights and cargo transportation.
Hawaiian plans to resume weekly service between Honolulu and American Samoa on Aug. 6. Passenger service for the carrier's international markets remain suspended due to restrictions on inbound travel.
Following these additions, the airline will be operating an average of 252 weekly flights connecting Hawaii to the Mainland and 114 daily flights within the Hawaiian Islands.
For more information, click here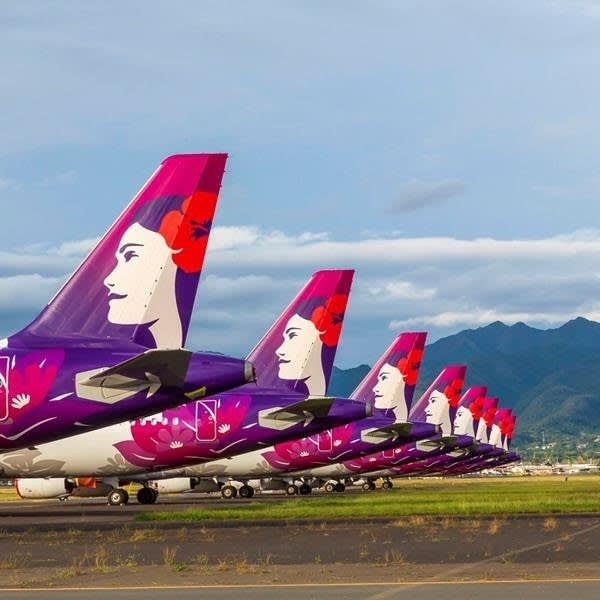 New Destination Taking Shape

First Photo Below: The first building of the Maui Bay Villas by Hilton Grand Vacations timeshare is under construction, while the pad has been poured for the second. The 388-unit project is located on the 27-acre site of the former Maui Lu. The initial phase of the project in north Kihei is scheduled to have 131 units and be completed in 2021.
Second Photo Below: Road widening and the installation of underground utilities and a median in South Kihei Road are part of the Maui Bay Villas by Hilton Grand Vacations project. Crews work the roadway, curbs and median.
For more information: click here
Home Prices up in May Amid Pandemic

A decline in sales and new listings during the pandemic pushed single-family home prices to $800,000 and condo prices to their highest levels in 12 months in May.
The $800,000 median price for a single-family home was a 13.5% rise over the median price of $705,000 at the same time last year, while condominium prices shot up 33.3%, from $510,000 in May 2019 to $680,000 this year.
This is the second time this year that the median price for single-family homes has cracked the $800,000 threshold; prices reached $837,500 in March. Meanwhile, the median price for a condo in May was the highest it's been over the past 12 months.
A total of 42 sales were closed in May, a 68.7% drop from the 134 sales completed in the same month last year. Condo sales have also fallen drastically, from 145 last year to 54 this year, a 62.8% decline.
The GM Maui Group is certainly doing as well as can be hoped. As of today, we have 14 new sales (escrows) in the past two months. That's about double our volume as compared to 2019. Low interest rates are a big driver, and sellers are negotiating a bit more too. This is the first time we can remember seeing the average sales price down to 92% of the list price. Typically we see a 96-97% sale:list price ratio.
For more information, click here
Testing Plan Devised to Bypass Travel Quarantine

Pre-arrival testing program is slated to begin August 1, that will give visitors and returning residents an alternative to the 14-day mandatory quarantine, which will remain in effect.
People entering Hawaii will be able to bypass the 14-day mandatory self-quarantine if a negative COVID-19 test is proven upon arrival.
"It's not perfect, as we know, but it will minimize the risk that COVID-19 is imported into our state. It's the one import that we want least in the state," Lt. Gov. Josh Green stated.
The announcement comes on the heels of mounting pressure to reopen Hawaii's visitor industry as the state's economy continues to tank. Maui County and other Neighbor Islands are more reliant on tourism dollars, especially from domestic travelers. Statewide, more than 200,000 have filed for unemployment benefits since the pandemic's onset.
Hawaii went from the nation's lowest rate of unemployment to the second highest in the course of several weeks.
"Now is the time to work together as a community to ensure that our residents and local businesses can safely return to a larger volume of travelers," said Ige.
With the prearrival testing program, visitors and returning residents to Hawaii must get a PCR test prior to arrival from a state Department of Health-approved testing location. No testing will be provided on arrival at the airport. A PCR test is a ploymerase chain reaction test usually collected via swab that detects infection.
The Health Department anticipates requiring an FDA-approved PCR test from a federally certified lab. Travelers will be responsible for the pretravel test cost and will be required to show printed or emailed pretest certification as evidence of a negative result.
For more information, click here